Nokia cutting closer to the bone, now sells Espoo headquarters
50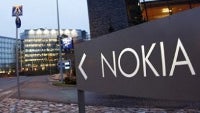 Nokia's Windows Phone transition has been a bumpy road. The company is bleeding huge amounts of cash every quarter and it's hard to see the light at the end of the tunnel.
To counter those losses it has been slashing jobs, selling plants, and now it had to cut even closer to the bone.
Nokia has just agreed to sell its Espoo headquarters for 170 million euro (nearly $222 million).
"We had a comprehensive sales process with both Finnish and foreign investors and we are very pleased with this outcome. As we have said before, owning real estate is not part of Nokia's core business and when good opportunities arise we are willing to exit these types of non-core assets. We are naturally continuing to operate in our head office building on a long-term basis," Nokia's chief financial officer Timo Ihamuotila said.
So basically Nokia just sold and leased its own headquarters. The sale is expected to become final by the end of the year. Earlier, it was speculated that Nokia could get more than 200 million for its headquarters, but we would not be surprised if the lower price reflects some kind of a long-term lease deal.
source:
Nokia