Nokia receives eye tracking patent for its own connected specs
8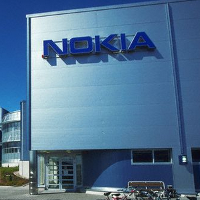 Back in December, we passed along to you word that
Nokia was working on a line of wearable devices
and even had some sort of eye control technology that it was working on in the lab. Four months later, the Finnish manufacturer has received a patent for a method that improves the interaction between a wearer of connected specs and what Nokia calls a near to eye display (NED).
The patent explains that there will be two cameras on the wearable device, one which will track the gaze of an eye to help position the cursor on the screen. The other camera will focus on hand gestures, which will allow users to select an item on a menu. According to the patent, these gestures could be the shaking of a palm or the movement of a fist. The first camera could be an infrared camera focused on one eye of the user of the NED. The second camera would probably be a "
so called side down-looking camera observing gestures of the hand
."
Nokia even got a shot in at Google, explaining in the patent that existing methods of interaction for such a device are not effective. And if you aren't sure what kind of device Nokia is talking about when it talks about NEDs, you only need to see the accompanying sketches included with the patent that show off a pair of glasses.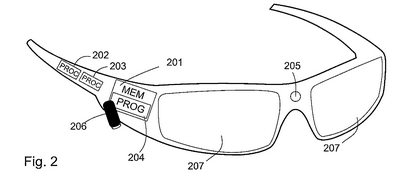 source:
PAT.tc
via
NPU
,
WMPoweruser