Nokia reportedly shelves its Android device plans, shifts to smart wearables and wireless charging tech
23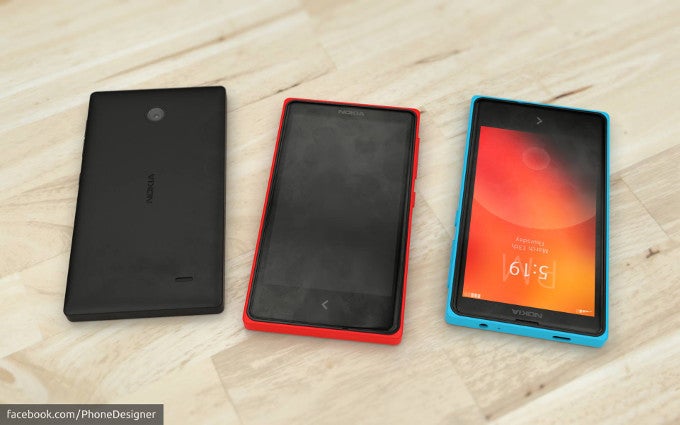 Affordable Nokia Normandy with customized version of Android concept render
The site that leaked
Nokia's "Asha with Android" plans
, is now updating that those might have been shelved, after all. That's not to say Nokia hasn't been in the project knee-deep, as not only has it had several low-end Androids in the works, but also a cheap 7" tablet with a Snapdragon 400 processor. Nokia's Peter Skillman, head of user interface design, has been in charge of forking Android and adapting its interface to phones like the
Nokia Normandy
, but that has apparently come to an end.
The reasons apparently have nothing to do with Microsoft, as it isn't acquiring the Asha line, but since for two years Nokia won't be able to sell handsets under its name, investing in Android device development is not feasible, considering that Microsoft will be getting the lion's share of pertinent resources.
Nokia is rather said to focus on wearables similar to Google Glass, and has reportedly had in its labs some sort of eye-control tech developed already, with Nokia augmented reality headwear claimed to be hitting retail in 2015. Besides those, the remains of Nokia's technical development office will be concentrating on graphene sensors, flexible screens, and wireless charging tech, so the Finns will manage to keep themselves occupied even when Microsoft snatches the Lumia department.