Nokia announces April launch of Treasure Tags
22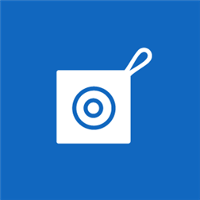 On Wednesday morning, Nokia announced that it will be launching Treasure Tags this April. Powered by Bluetooth 4.0 LE, the companion app has recently been spotted at the Windows Phone Store. The Tag itself is a little clip that you attach to your valuable items that you don't want to lose or leave behind. For example, you would probably want to attach one to your keys, and another one would attach to your purse. Each Tag is sized at 30 mm x 30mm x 10mm and weighs all of 13g.
Once you have your Tags clipped to things you don't want to lose or leave behind, you use NFC to pair with it. If you are about to leave the house without the clipped item or your phone, an alarm will alert you. If you can't find the tagged item, use your phone to make the alarm go off. If the sound doesn't help you find the missing item, a map, powered by HERE, should direct you from your phone, right to it. If it is your phone that is missing, use the tag to set off the alarm on your Lumia handset. The app for your phone can be downloaded separately from the Windows Phone Store, although the first time you pair your phone with the Tag, you will be prompted to install the app automatically.
You can have four Tags paired to a Lumia phone at one time, each with a different icon or photo. And each Tag can be pinned to a Live Tile, color coded to match the Tag that you are using. This allows you to see updates as to the last time that a particular Tag was spotted. If you decide to go out without your tagged item, a long press can disable the Tag. Or, you can mute the alarm. Another choice is to put the Tag into sleep mode using the app.
The Nokia Treasure Tag will be available in four colors, cyan, yellow, white and black, and each will have a 6 month battery life. The price? €24.90 ($29.90 USD) for each tag. They will be available from retailers starting in April and will work on Nokia Lumia models that have received the Lumia Black update. And there is no need for iOS or Android owners to feel left out. Nokia says that third party apps will allow Treasure Tags to work on iOS and Android devices.
source:
Nokia
via
WPCentral