Nokia Lumia 930 is now available in the UK from carriers and select online retailers alike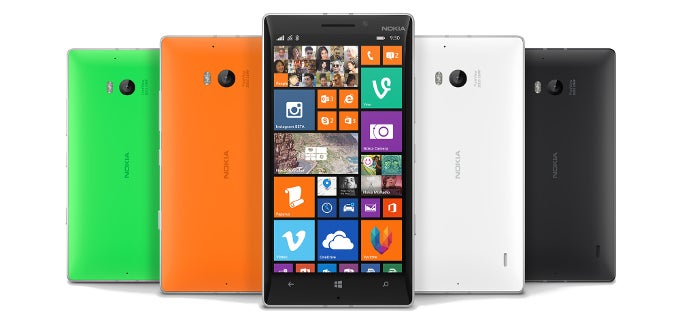 More
than a week ago
, we told you that the
Nokia Lumia 930
was being prepped to launch in the Albion. Well, the time has come, as the Windows Phone
8.1
-powered flagship is now available from select carriers, as well as from various online retailers. All devices come with DC-50 wireless chargers for free, which are worth well over £150 ($254). The available color options are black, orange, green, and white. The latter, however, is exclusive to Phones4U at the moment, where the phone retails at £439.50 without a contract. You can also snatch a green, black, or an orange Nokia Lumia 930 from other online retailers, such as Clove (£362.50), Unlocked Mobiles (£449.98), and Carphone Warehouse (£30.50 a month).
O2, one of the biggest UK carriers, has put a £479.99 ($820) off-contract price tag on the handset, while EE will also sell you the device without a contract for £349.99 ($597.37), but you'll have to hand in £10 upfront Pay-As-You-Go tax. The latter will also endow your Lumia 930 with a free portable wireless charger, a wireless speaker, and a £20 ($34.23) voucher for Windows Phone apps (provided that you order it prior to the end of July, that is). Meanwhile, Vodafone offers the Lumia 930 along with a 2-year contract, which requires users to hand in £43.50 each and every month. The carrier is also giving away said
wireless charging
plate and a MD-12 wireless speaker along with the device.