Nokia Lumia 900 comes sans PenTile display, uses RGB arrangement
7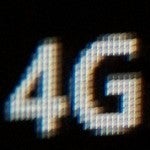 Good news for those who don't like PenTile displays. A tweet from Nokia confirms that the flagship
Nokia Lumia 900
will be coming to market with the RGB subpixel arrangement. The PenTile display uses half the number of red and blue subpixels which results in an image that is slightly less crisp and sharp on screen.
Both the
Nokia Lumia 800
and
Nokia Lumia 710
have PenTile displays, but its use is less noticeable on the 3.7 inch screen on both handsets when compared to how it would have looked with the 4.3 inch display on the Lumia 900. The display on all three models has a resolution of 480 x 800. Nokia calls the display on all three models "ClearBlack" referring to the anti-reflective polarizer on the screen. Still, as the pictures show, the PenTile display on the Nokia Lumia 710 and 800 does not have the
clarity
and
detail
that will be found on the Nokia Lumia 900.
The use of the RGB subpixels on the Lumia 900 has been lost in the excitement of Nokia's introduction of the high-end phone and its
upcoming launch on AT&T
. In the end, the tweet from Nokia is good news for those looking to pick up the newest flagship model from Nokia.
source:
TheVerge
via
WMPoweruser