Nokia 808 PureView coming to the US, but don't ask for carrier subsidy
33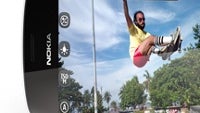 The 41-megapixel
Nokia 808 PureView
is a device we can imagine people interested in mobile photography would be eager to get, and after Nokia disappointed us by officially stating in the product page that the
phone won't arrive to the US
, now it's backtracked a bit. The 808 PureView will come to the United States, but it won't be subsidized by carriers. Rather, it will ship unlocked.
"We'll figure out a way to make that available in the U.S. in the next couple of months,"
Nokia US President Chris Weber said.
That's already reassuring and nice, but we're pretty certain that even without Nokia's help unlocked 808 PureViews would have arrived on interested retailers.
The problem with buying an unlocked handset in the US is that in order to use it with decent service and enough data, you'd still have to sign a contract, and pay the same monthly fees, but you also pay the full price of the device you buy. On the other hand, you can choose a carrier and have the freedom to switch to a different device at any time, without any penalty fees.
Either way, Nokia's efforts should make it much easier to get the 808 PureView in the US, which is pure good news, isn't it?