Nexus 6 might come with a fingerprint sensor, to be based on LG G3?
29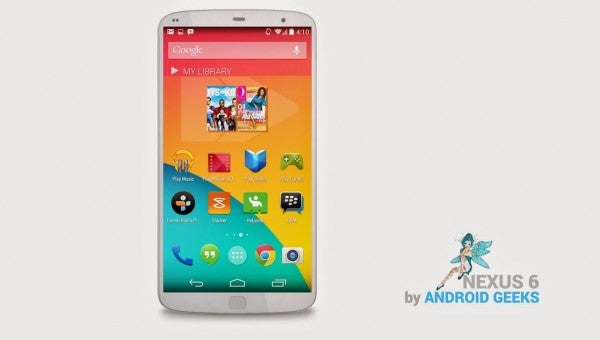 Google might be
planning to pull the plug on its Nexus family of devices
, but not until it releases its 2014 Nexus smartphone model, according to insider information coming through Greek blog Android Geeks. Google is allegedly planning on releasing a new Nexus phone made in collaboration with LG, and that device is said to be largely based on the yet unofficial
LG G3
. Moreover, Google is allegedly in talks with Asian fingerprint sensor manufacturers, which could be taken as a hint that a possible Nexus 6 (that name is not confirmed, of course) would come with a fingerprint reader.
The
LG G3
, on its part, is said to be LG's new flagship to-be, rumored to come with a 5.5-inch Quad HD (2560 x 1440-pixel) display, and a design similar to that of the G2, with buttons on the back. We've already seen the
first leaked images
and
design mockups
from different sources, and the fact that they all draw the same picture of the G3 is telling.
Android Geeks tells us that Google, however, might not like the idea of releasing such a large, 5.5-inch device, and might instead go for a Nexus 6 with a 5.2-inch Quad HD display. And this is where it all seems to start falling apart simply because we have not yet seen any display maker unveil a 5.2-inch Quad HD panel - the smallest display panel featuring that new high resolution measures 5.46 inches and is made by JDI.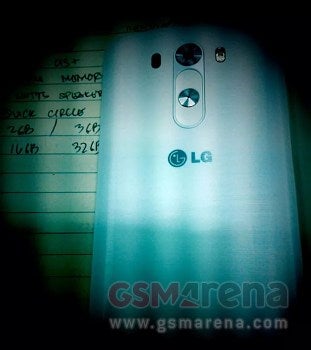 The LG G3 leaked out earlier
The Greek blog also speculates that the Nexus 6 - with its smaller footprint - might have its finger reader on the front of the phone. It has summed up its expectations for the upcoming new Nexus in a concept mockup that you can see right below.
In terms of specs, the Nexus 6 is said to arrive with a Snapdragon 805 system chip with a 2.7GHz quad-core Krait 450 processor, and Adreno 420 graphics. It is also said to feature 3GB of RAM and models with 16GB or 32GB of internal storage.
All in all, while some things like the 5.2" Quad HD display of a supposed Nexus 6 seem to be on the speculative end, we would not be all that surprised if Google indeed bases a new Nexus smartphone on the LG G3. After all, it's already done this with the Nexus 5. What do you think: will the Nexus 6 look like this and are you looking forward to it?
source:
Android.gs