LG G3 leaks out: Quad HD display likely, polycarbonate body
99+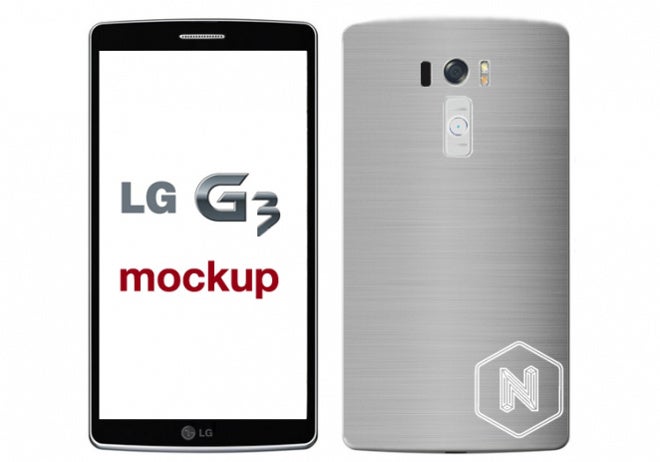 Samsung and HTC have already launched their flagship smartphones for 2014, Sony has unveiled (but it's not yet shipping) its
Xperia Z2
, and it seems like LG is the sole company in this circle of major Android phone makers that has not yet announced its 2014 contender.
The LG G3 - the rumored name for this yet unofficial device - has leaked out time and time again, but this time around we have one of the most comprehensive looks at it, coming from an inside source, who has allegedly seen the G3 and spilled the beans to Bulgarian blog Nixanbal. The blog has a short, but good track record with such leaks, but keep in mind that - as with all rumors - nothing is official, so you'd do good to take it with a healthy grain of salt.
The LG G3 could come with a 5.5-inch Quad HD display
With this in mind, what we learn is that the LG G3 is very likely to sport a Quad HD (2560 x 1440-pixel) display. The source, who has allegedly seen the device, describes the display as 'impressive', but not just for its sharpness. Chances are that this will indeed be a 5.5-inch screen, but put inside a body as compact as the one of the 5.1-inch Samsung Galaxy S5. LG has allegedly achieved this by minimizing screen bezel on all sides drastically.
The design of the LG G3, on the other hand, is said to continue the traditions of the G2, with a polycarbonate body and buttons on the back of the phone. This time around, though, we are likely to see a smooth matte plastic finish in lieu of the glossy one of the G2. Moreover, the LG G3 plastic back will have an underlying pattern reminiscent of the brushed finish on the new HTC One (M8). With the G3, LG is said to have opted for a removable back cover. Having an easily removable back cover is often a pre-requisite (and a very good indication) for the likely presence of an expandable memory via a microSD card slot.
The LG G3 feature no buttons on the front (the phone allegedly uses on-screen navigation keys), while the rear keys are placed in the center-back, however, the buttons themselves are smaller than the ones on LG's 2013 flagship. An LED light is said to be built in the lock key, another neat new addition.
We don't know much about the camera, but the mockup of the G3 above shows that it does feature a new, dual-shot flash light on the right, and something that looks like an infra-red (IR) beamer on the left.
Finally, expectations are that LG will officially unveil the G3 in just a month - in May. If so, the LG G3 will become the first Quad HD smartphone from a non-Chinese company.
source: Nixanbal (
translated
)