Nexus 5 press render leaks
31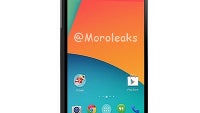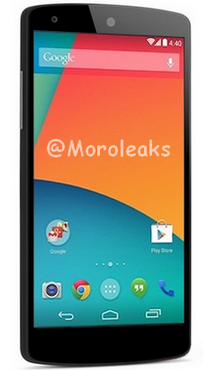 The Google Nexus 5 is seen in this press render
Here's something that will get your weekend off to a great start! A tweet has come in revealing what appears to be a press render of the
Google Nexus 5
. The most eagerly awaited handset on the planet will probably be unveiled sometime before the end of this month. If you have plans for next Thursday, keep them. As we told you on Friday, an invitation sent out by Google for an event on that date
has nothing to do with any type of hardware announcement
. Even if you have a blind date scheduled for Thursday, go ahead and roll the dice.
Meanwhile, you can take another look at the Nexus 5 thanks to the press render that accompanies this article. The design of the device was
captured perfectly in the camera app for Android 4.3
. And the only person who figured it out was being called a nut for his detective work.
We know that the Google Nexus 5 is coming soon. On Thursday
the phone actually made a brief appearance in the Google Play Store
with the 16GB model priced at $349. The latest Nexus handset is expected to offer a close to 5 inch 1080 x 1920 FHD screen, support LTE connectivity and host a quad-core 2.3GHz Qualcomm Snapdragon 800 processor.
source:
@Moroleaks