New security feature in iOS 11 disables Touch ID and blocks the cops from getting into your iPhone
45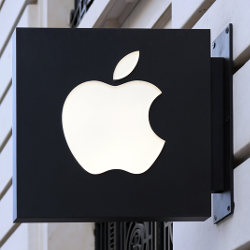 It appears that with iOS 11, Apple is making it easy to disable Touch ID. This would allow a user worried about being forced to unlock his phone with a warrant or a court order, to prevent Touch ID from unlocking his/her handset. This happens to be a by product of Apple's new feature that allows iOS users to quickly call 911 in case of an emergency. Pushing the power button five times in a row on iOS 11 will bring up the option to make a call to 911. More importantly for some, it also disables Touch ID, locking out the cops until the correct passcode is entered.
This is liable to set off a Twitter rage from President Trump, who blasted Apple last year for not allowing law enforcement to unlock the
Apple iPhone 5c
belonging to a terrorist who murdered fellow employees during a company party in San Bernardino, California. By all accounts, however, it was a terror attack and the FBI eventually unlocked the terrorist's iPhone 5c without any help from Apple. You might recall that Tim Cook was concerned that to meet the Government's request,
Apple would have to produce a new version of iOS
that he feared would end up in the wrong hands threatening the security of all iPhone users.
As it turned out, the government was able to unlock the terrorist's phone without Apple's help. However, it contained no information that was usable for the investigation. And now, more than a year later, Apple is looking to prevent law enforcement from opening your iPhone without your permission thanks to this so-called "cop button."
source:
TheVerge