New iPhone 7 case leak: dual-camera setup possible but no 3.5mm jack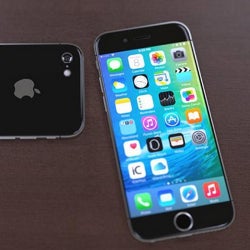 Through many of its products, Apple has banished numerous long-term features in favor of compact design. The MacBook, for instance, took a bold step in the removal of the optical drive, though in retrospect, it was a good move. For a while now, it has been suggested that Cupertino will make a similarly brazen move in
banishing the 3.5mm audio jack
from the next-generation iPhone, and a new case leak seems to further corroborate this notion.
Because smartphone cases tend to be very cheap to produce, manufacturers often seek to get the jump on one another. Thus, even baseless info can result in a firm producing thousands of units way in advance of official announcement, with potentially lucrative rewards afforded to correct guessers. Naturally, though, this culture results in early leaks being decidedly hit-and-miss, and since Apple isn't likely to unveil its flagship for another six months, the latest info should be taken with the proverbial pinch of salt.
Still, there's no harm in taking a peek at what might be next, and leakster
OnLeaks
has delivered the goods on this occasion. As you can see below, the supposed
iPhone 7
case includes cut-outs for the two speaker grilles at the bottom, as well as a gap in between for the Lightning connector. The camera gap also appears slightly larger than usual, adding a little fuel to the ongoing
dual-camera rumors
, though this feature may well be
reserved for the larger next-gen iPhone
or
put on hold entirely until next year
. But the traditional headphone jack -- a mainstay since the iPhone's inception -- is conspicuous by its absence.
Though case leaks are famously unreliable, the notion that Apple may ditch the headphone jack is not entirely new. As well as a few murmurings late last year, a
report in January
gave the rumor even more legitimacy, and there have been
several other reports
since. The rationale, along with a potentially sleeker design, would be that Apple could utilize the Lightning connector for the audio-out transmission. Since the connector is proprietary to the iTunes maker, Apple could then coax users into buying from its vast Beats headphone and speaker lines, having spent around $3bn to
buy Beats Electronics
in 2014.
More than 200,000 people have since
signed a petition to save the 3.5mm jack
, but do you believe the iPhone can manage without this omni-present feature? Take a look at the snaps of the case and let us know of your take via the comments.