iPhone 7 again tipped to kill off the 3.5mm headphone jack
48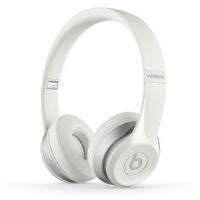 There were disconcerting rumors recently claiming that Apple might be planning to not include a 3.5mm headphone jack in the next version of the iPhone. Many around the internet hoped such rumors were just Apple testing out everything with the ultimate result of keeping the audio standard after hearing the outrage of the people. Unfortunately, that might not be how this goes.
More reports from the Chinese supply chain are claiming that Apple will in fact kill off the 3.5mm headphone jack on the iPhone 7. The rumor has it that Apple would include a Bluetooth version of its standard Earbuds in the package with the iPhone. Of course, this wouldn't mean that there will be no way to use wired headphones; it's just that you'll have to pay for either a Lightning to 3.5mm adapter or headphones that use the Lightning adapter. Either way, you'd have to buy something from Apple that might be more than you'd want to pay for headphones.
The general explanation has been that Apple wants to kill the 3.5mm jack in order to make the iPhone 7 even thinner than previous models (because obviously a thinner phone is exactly what everyone has been asking for, right?) But, the cynical view shows that this might have been part of why Apple bought Beats in the first place: force users to buy new headphones and have a bigger first-party selection right in the Apple Store.