The next big frontier for iPhone cameras: Dual-camera setups 'coming in 2017'
66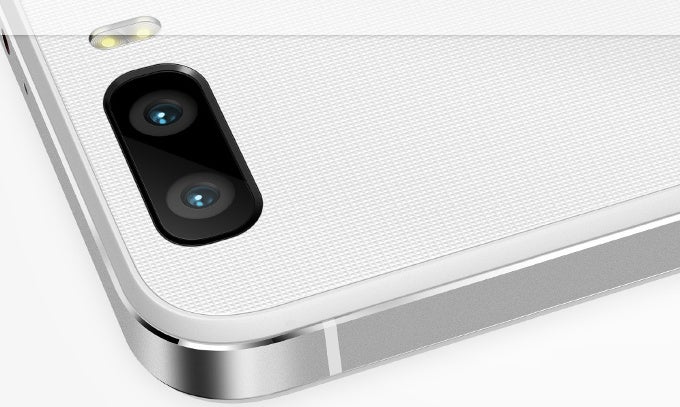 Big changes are coming for smartphone cameras.
While traditionally phones come with a single main camera that is equipped with a fixed lens, in 2017, we are likely to see a brand new type of phone cameras: rather than having one lens, they will have a two-lens system that you could use to zoom 2-3 times on an image. If this wasn't cool enough, dual-lens cameras come with some tangible improvements in low-light image quality, the option to adjust focus after you capture an image, and some clever computational photography effects like the ability to easily remove someone or something from a picture (without ruining the picture).
While multiple-lens camera systems have been around for a few years, the first mass market implementations are expected in late 2016 and next year. The LG G5 is rumored to have such a system, the iPhone 7 Plus is expected to also launch with a fancy new dual camera setup, and Sony CFO Kenichiro Yoshida has officially confirmed:
"Our so-called dual lens – dual camera platform will be launched by, we believe, from major smartphone players. However, as I said previously, recently, our smartphone market is growing and particularly, our high-end smartphone market is now slowing down. So, that may impact the demand or production schedule of dual camera smartphones by the major smartphone manufacturers. So, we believe the real start,

the takeoff of smartphone with dual lens camera will be in the year of 2017

."
(emphasis ours)
Dual-lens Apple camera system: Sony sensors, LinX Imaging algorithms
Despite the fact that Huawei has a dual-lens camera phone (the Honor 6 Plus) and despite the fact that LG is said to bring the G5 with a dual-lens camera system, we expect the most important news about dual camera systems to come from Apple this fall. Others have used dual-lens systems, but in a rather basic form, without any of the clever zooming functionality that is rumored to be the game-changer.
Dual-lens system with two, 12-megapixel sensors for the iPhone 7 Plus
Interestingly, rumors say that only the 5.5" iPhone 7 Plus is expected to feature the new dual-lens camera system, while the 4.7" iPhone 7 is expected to ship with a standard single-lens system. What's more: supply will be very tight, and only some iPhone 7 Plus phones could get the new system, according to KGI Securities analyst Ming-Chi Kuo, one of the best connected Apple analysts. Our own thoughts on this? It will be very unlike Apple to launch two versions of one and the same phone. If supply is indeed that tight, we would not be surprised if Apple pushed this dual camera to the iPhone 7s Plus in late 2017.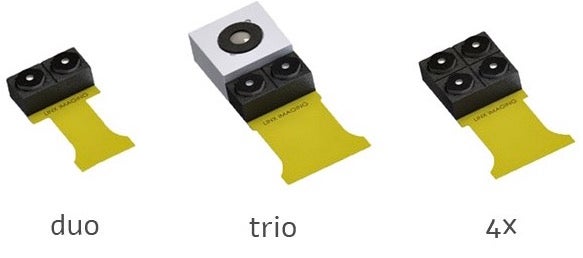 Timeline: the road to a dual-camera at Apple
First, though, let's see where all the evident about dual-camera systems come from:
In

February 2015

, Apple acquires LinX Imaging for $20 million. LinX specializes in algorithms for multi-lens cameras and nearly its whole team of imaging experts now works at Apple (confirmed on LinkedIn)
In

April 2015

, reports reveals that Apple has patented a dual-lens camera system with one wide lens and another, telephoto lens. The patent dates way back to October 2013.
On

January 27th

, 2016, KGI Securities analyst Ming-Chi Kuo says iPhone 7 Plus will have dual-lens camera
On

February 2nd

, 2016, DigiTimes report surfaces about Taiwan's Largan Technology and camera lens makers in China and Japan having sent dual-lens camera modules for testing to Apple
On

February 3rd

, 2016, Sony CFO confirms that Sony (a major Apple camera supplier) will see take-off of dual-lens cameras in 2017
Plenty of evidence to at least consider the possibility, don't you think.
So, let's see what are the possible benefits of a dual-camera system.
1/
dual-camera system with two lenses will have one wide lens (identical to the one used in phones now) and one telephoto lens (2-3x zoom over the wide lens). You will be able to switch between the two, but it's not clear whether you will be able to just switch between the two or zoom gradually step-by-step. A couple of years ago, though,
Qualcomm and Corephotonics demonstrated a similar dual-camera technology
that allowed continuous zooming with 'up to 5 times greater resolution than digital zoom'. We're curious to see what Apple has to show with its own dual camera array.
2/
LinX Imaging brings a ton of experience from its co-founders and industry veterans Ziv Attar and Andrey Tovchigrechko. Its multiple-array camera modules claim to perform better in low light and allow faster exposures at standard indoor conditions. LinX technology is also said to open the way to neat software features like automatic background removal and face recognition.
3/
Having information from two cameras opens the way to 3D depth mapping, so you have an image that has spacial information in 3D space.
And here is how LinX itself describes the breakthroughs it has achieved in camera quality:
"The image quality of mobile cameras has reached a dead end. Device makers are striving to differentiate using imaging capabilities but the pixel size race has ended and next generation cameras do not reveal any dramatic improvements. LinX cameras revolutionize mobile photography and broaden the usability span and user experience, allowing us to leave our SLRs at home. The

engineers at LinX have solved all problems associated with combining multiple images

captured from different points in space such as registration errors and occlusion related artifacts which are seen on competing technologies." (

emphasis ours

)
This makes it clear that one of the main focuses of work at LinX is actually the way the two images are combined to achieve - possibly - better performance in low light and more detailed final composed image.
What about Samsung and others?
We've already told you that dual-camera setups do exist on current phones like the Huawei Honor 6 Plus, where two 8-megapixel sensors are combined in an attempt to combine the two images to get better performance in low light shots, post-capture auto-focus and further improvements.
And since the technology is already in use today, we would not be surprised to see it in other phones be it by Samsung or another Android phone maker.
What we can't say, though, is how well it will be implemented. At the end of the day, it's the image quality that will have to argue the point for dual-camera systems and so far we can only guess what it will look like.