New class action law suit against Carrier IQ adds Apple, Motorola and some carriers as defendants
14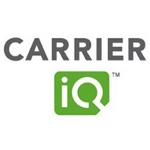 Carrier IQ
is the best thing that has happened to the legal profession since Apple accused Samsung of copying its designs in producing the Galaxy line of devices, While just the other day
a class action suit accused Carrier IQ, HTC and Samsung with violating the Federal Wiretap Act
, none of the carriers was included in the fist class action involving the use of Carrier IQ's analytics software. That has now changed.
A new class action suit has just been filed in a federal court in Wilmington by a trio of law firms, two of which are from Jersey (Keefe Bartels and Eichen Crutchlow Zaslow & McElroy) and one from Wilmington (Sianni & Straite, hoping to get the home COURT advantage). This time the defendants include
AT&T
,
T-Mobile
and
Sprint
as well as
Apple
and
Motorola
.
HTC
and
Samsung
are both included in this suit although Carrier IQ is ironically excluded. The seven are accused of violating the Federal Wiretap Act, the Stored Electronic Communications Act, and the Federal Computer Fraud and Abuse Act. The suit adds that the companies named in the suit were caught violating customers privacy rights in "direct violation of federal law." AT&T, T-Mobile and Sprint have
admitted to using the software but says that its use complies with privacy policies
.
As we know now, tracking software from Carrier IQ was tracking sensitive personal data belonging to cell phone users, without their permission. Just as recently as November 30th, the United States Senate Committee on the Judiciary sent a letter to Carrier IQ warning them that these actions could be considered a
violation of federal security laws
and could be a very serious matter. While some reports say that
T-Mobile has been adding Carrier IQ to some of its phones
without the approval of manufacturers, Carrier IQ and Google have placed the blame on phone makers and carriers.
source:
electronista