AT&T, Sprint and T-Mobile confirm using Carrier IQ, say it complies with privacy policies
17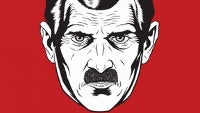 The
Carrier IQ scandal
is quickly growing out of proportion with all parties involved with the company trying to distance themselves as quickly as possible, and the company on the other hand pointing a finger at carriers. Now, both parties have spoken and all major US carriers except for Verizon have confirmed that they are using the controversial application.
AT&T, Sprint and T-Mobile
have all required the app to be installed on handsets, but they cite slightly different reasons for that.
On one hand, AT&T and Sprint say that they use Carrier IQ's app only to improve network performance. HTC and Samsung acknowledged that they were installing the app on their handsets but with the sole reason of carrier requests. The nation's second biggest carrier,
AT&T
, issued a response which could be seen as somewhat nervous saying that the software has only been used in accordance with the company's privacy policy, but not clarifying whether all AT&T handsets have it.
"We're really not going to offer more detail than what's in the statement,"
Mark Siegel, executive director of media relations at AT&T, said.
Sprint
was more willing to clear things up and Spokeswoman Stephanie Vinge-Walsh detailed how the carrier uses Carrier IQ:
"We collect enough information to understand the customer experience with devices on our network and how to address any connection problems, but we do not and cannot look at the contents of messages, photos, videos, etc., using this tool. The information collected is not sold and we don't provide a direct feed of this data to anyone outside of Sprint."
Again, this could reportedly be found in the tiny print of Sprint's privacy policy.
T-Mobile
, on the other hand, claims that it's using the software to troubleshoot performance issues for the device or network. "T-Mobile does not use this diagnostic tool to obtain the content of text, email or voice messages, or the specific destinations of a customers' internet activity, nor is the tool used for marketing purposes," the carrier insisted.
The catch about Carrier IQ's app is that it's hard to detect and also hard to remove. At the same time, it allows carriers to easily collect sensitive data including your keystrokes, SMS messages and visited websites. Interestingly, this happens even in airplane mode when the phone is not connected to the network. Carrier IQ has tried to deny reality and still defends the position that it's app doesn't do all of that, but is rather used only so that carriers can detect dropped calls and battery drain.
On the
Carrier IQ side of things
, AllThingsD's John Paczkowski contacted executives at Carrier IQ, who confirmed that it's all about network providers. They were very specific distancing themselves when speaking about who makes the rules about the gathered information:
"It's the operator that determines what data is collected. They make that decision based on their privacy standards and their agreement with their users, and we implement it,"
Carrier IQ CEO Larry Lenhart said.
"We capture only the data they specify, and provide it to them. We don't capture more than that,"
he stressed.
Below, you'll find a fresh press release from Carrier IQ, finally being a bit more elaborate about the use of its software. After that, follows a video by the developer Trevor Eckhart who found out about the issue, showing what the software is capable of doing on his HTC EVO 3D. What do you make out of the Carrier IQ's scandal, are you worried about your privacy?
MOUNTAIN VIEW, Calif., Dec 01, 2011 (BUSINESS WIRE) — To clarify misinformation on the functionality of Carrier IQ software, the company is updating its statement from November 23rd 2011 as follows: We measure and summarize performance of the device to assist Operators in delivering better service. While a few individuals have identified that there is a great deal of information available to the Carrier IQ software inside the handset, our software does not record, store or transmit the contents of SMS messages, email, photographs, audio or video. For example, we understand whether an SMS was sent accurately, but do not record or transmit the content of the SMS. We know which applications are draining your battery, but do not capture the screen. "Having examined the Carrier IQ implementation it is my opinion that allegations of keystroke collection or other surveillance of mobile device user's content are erroneous," asserts Rebecca Bace of Infidel Inc. a respected security expert. Privacy is protected. Consumers have a trusted relationship with Operators and expect their personal information and privacy to be respected. As a condition of its contracts with Operators, CIQ operates exclusively within that framework and under the laws of the applicable jurisdiction. The data we gather is transmitted over an encrypted channel and secured within our customers' networks or in our audited and customer-approved facilities. Carrier IQ is aware of various commentators alleging Carrier IQ has violated wiretap laws and we vigorously disagree with these assertions. Our software makes your phone better by delivering intelligence on the performance of mobile devices and networks to help the Operators provide optimal service efficiency. We are deployed by leading Operators to monitor and analyze the performance of their services and mobile devices to ensure the system (network and handsets) works to optimal efficiency. Operators want to provide better service to their customers, and information from the device and about the network is critical for them to do this. While in-network tools deliver information such as the location of calls and call quality, they do not provide information on the most important aspect of the service – the mobile device itself. Carrier IQ acts as an agent for the Operators. Each implementation is different and the diagnostic information actually gathered is determined by our customers — the mobile Operators. Carrier IQ does not gather any other data from devices. CIQ is the consumer advocate to the mobile operator, explaining what works and what does not work. Three of the main complaints we hear from mobile device users are (1) dropped calls, (2) poor customer service, and (3) having to constantly recharge the device. Our software allows Operators to figure out why problems are occurring, why calls are dropped, and how to extend the life of the battery. When a user calls to complain about a problem, our software helps Operators' customer service more quickly identify the specific issue with the phone.