New bug shuts down Bluetooth on the Google Pixel and Pixel XL
27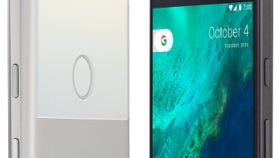 You might recall the audio issue
that affected some
Google Pixel
and
Google Pixel XL
units. At high volume settings, the audio sounded distorted. Eventually,
Google admitted that the problem was a hardware issue
,
leaving a warranty replacement as the answer for those with a problem phone. The latest issue affecting the Google designed, HTC built handsets, has to do with a bug that is turning off Bluetooth without any input from the user.
On both Reddit and Google's Pixel community support site are comments from various Pixel owners complaining how their Bluetooth is toggling off without them touching the button. Google has yet to acknowledge this particular problem, which comes on the heels of an issue with the battery that Google
has
acknowledged. This problem causes certain Pixel and Pixel XL units to shut down when the battery shows that it has 30% of its charge remaining. A patch to fix this annoying battery bug is believed to be arriving soon.
The Bluetooth problem appears to have showed up following the dissemination of Google's February 2017 security patch, which sounds like more than a coincidence. First thing to do is to jump up and down in front of Google while waving your arms to make sure that they understand that there is a problem. Once you get them to admit that, getting them to send a fix should be a snap.
source:
Reddit
,
Google
via
AndroidPolice