New app FlexBright for iPhone is just like F.lux: adjusts colors so that your phone does not disturb your sleep
6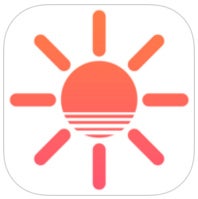 Apple is preparing to implement some
clever features in iOS 9.3 that adjust the iPhone screen colors to go red at night
. This optional feature will prevent the blue light from hitting your app, and studies have shown that exposure to blue light at night prevents you from falling asleep easily.
However, an app that does just that is now available for iPhone: FlexBright is a new application that works just like the popular F.lux for Mac, as it filters out the blue light and swaps it for a more eye-caring reds at night.
Will FlexBright have the same fate eventually? We don't know, but if you use your iPhone at night and want to have the functionality that FlexBright provides, we'd rather get it sooner than later. The app is available for $2 and you can download it via the link right below.