Apple kills f.lux for iOS quoting a Developer Program Agreement violation
15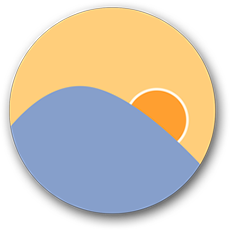 F.lux, a popular app that allows Windows and Mac users to filter the colors of the screen based on the time of day, landed on iOS yesterday.
Unfortunately for those who actually liked the app, Apple has pulled the plug on the f.lux on iOS project quoting a violation of the Developer Program Agreement.
Since the f.lux iOS app needed special APIs to work its magic, the developers avoided the Apple Store route by asking potential users to side-load the app to their iOS devices. Apple's Xcode was updated to allow for
app slide-loading a few months ago
, but as it turns out, Apple has recently informed f.lux that the Developer Program Agreement doesn't allow for such promotion methods. As a result, the developers were forced to pull the download link for the iOS app.
Here's an official statement from the f.lux developers regarding the situation:
Apple has contacted us to say that the f.lux for iOS download (previously available on this page) is in violation of the Developer Program Agreement, so this method of install is no longer available. We understood that the new Xcode signing was designed to allow such use, but Apple has indicated that this should not continue.

If this is the first time you're hearing about f.lux, the app filters the blue light of a screen based on the time of day. When the sun is up, the app allows the entire color spectrum to shine. During the night, however, the app filters the blue light, projecting a more yellowish tone.
For those that regularly use their iPhones or iPads in dark rooms, f.lux allowed for a less stressing reading experience. Furthermore, it is said that filtering the blue light of a display encourages better sleep as it prevents screens from interfering the body's circadian rhythm.