New ZTE VR headset is a Daydream viewer with its own sensor hardware
2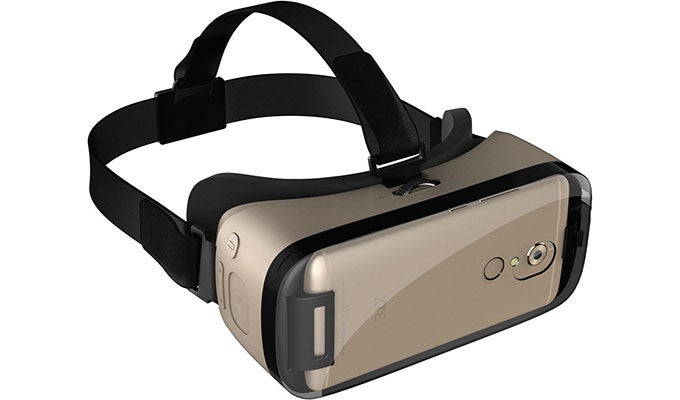 ZTE's latest flagship smartphone has just launched, with the company revealing the 5.5-inch, Snapdragon-820-powered
Axon 7
earlier today. With options for up to 6GB of RAM, this looks like one seriously well-equipped smartphone, but this is 2016, and it feels like these days not even the most powerful handset is content to arrive all by itself. We've already seen the
LG G5 launch alongside a bevy of "Friends,"
and Samsung introduced its flagships with the one-two punch of the GS7 and GS7 edge,
joined by accessories like the Gear 360
. So it shouldn't be a huge surprise to learn that the ZTE Axon 7 has its own accessory joining it in the spotlight today, the ZTE VR headset.
As headsets go, the ZTE VR appears to have much more in common with something like the
Samsung Gear VR
than it does with a no-frills Google Cardboard viewer. The big difference there is that these more powerful headsets contain their own sensor hardware, helping to deliver superior head tracking.
In the case of the ZTE VR, that means a nine-axis gyroscope, with official latency of just 18 milliseconds (though ZTE says it can push things as low as 16.7 milliseconds, for those of you keeping score). And low-latency input is absolutely crucial to producing an immersive virtual reality experience.
We already knew the Axon 7 would support
Android's new Daydream VR mode
, but during this whole Daydream transition period, it's understandable that users are going to have plenty of questions about compatibility. Right now, we're told that while the ZTE VR should be work with Daydream phones, it's not based off the Daydream headset reference standard that Google itself developed.
At the moment, we're still waiting for full details on ZTE's release plans for the ZTE VR, and especially what the manufacturer is thinking about in terms of pricing.
source:
Android Authority
Recommended Stories