Samsung Gear VR Review
46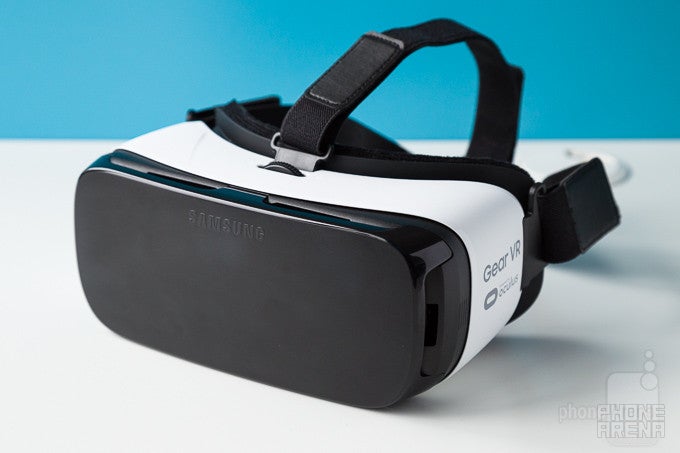 Introduction
How does one of the most popular people on the planet walk through a hall filled with thousands of journalists without getting noticed? This might seem unthinkable, yet this is exactly what happened at the world's largest mobile tech forum, MWC 2016.
The reason is virtual reality, and in particular, the Samsung Gear VR, a $100 headset that works with Samsung phones and redefines the meaning of 'immersive' in the context of a mobile gadget.
And yes, the image of all the journalists sitting quietly and obediently watching a Samsung promo, while Facebook chief executive Mark Zuckerberg walks by unnoticed is definitely Orwellian. But there is another reason everyone was willing to put their virtual headsets on right away: it was because the experience was different and exciting.
The Gear VR was first launched alongside the
Galaxy Note 4
way back in late 2014, but the initial versions were clearly labeled "Innovator Edition", made for the early adopters and only compatible with a single phone. These days, the Gear VR is lighter and smaller, and Samsung is giving it away for free with the new
Galaxy S7
and
S7 Edge
, so we thought that now is the right time to go back to it and review it properly. Let's see what it's all about.
*Gear VR is only compatible with the following Samsung phones:
Samsung Galaxy S7
/
S7 Edge
,
Note 5
,
Note 4
,
Galaxy S6
,
S6 Edge
and
S6 Edge+
Design, weight and fit
If you have seen the Samsung Gear VR with its fairly large white plastic body, you won't be surprised to hear that it reminds of ski goggles strapped to your face. Still, Samsung has worked on reducing the weight throughout the generations and the current Gear VR feels fairly lightweight and comfortable. You have a couple of elastic velcro straps on the side and one on the top. We lost the top one and still felt plenty comfortable wearing the Gear VR with just the side straps on.
With large soft foam padding, the Gear VR never feels like it's pressing too hard to your face or nose bridge, and is actually comfortable to wear. On a personal note, as someone who wears glasses, I wasn't able to comfortably use it with the glasses on, but there is some adjustment to the focus and it compensates for my otherwise not so great vision, so I did not find this to be a big disadvantage. Still, if your vision is in bad shape and you can't go outside without glasses on, the Gear VR might not be the most comfortable option, so we recommend that you first try it in a store before buying.
Just like earlier versions, the Gear VR is not a standalone gadget: you need to dock your Samsung phone in the microUSB plug up front. The headset will automatically detect when your phone is connected and switch it to the VR mode, which shows a split screen view of virtual reality content. At the same time, the Gear VR itself is not just a box (like Google Cardboard): it has an accelerometer, a gyroscope and a proximity sensor that are there to reduce screen latency and provide a better experience.
If you are wondering how do different sized phones such as the S7 Edge and S7 fit in one and the same headset, the answer is simple: there is a small A/B switch that allows you to move the docking a bit to adjust for your smartphone size.
Recommended Stories