ZTE announces its Designworks-masterminded, monstrously spec'd out AXON 7 flagship phone
53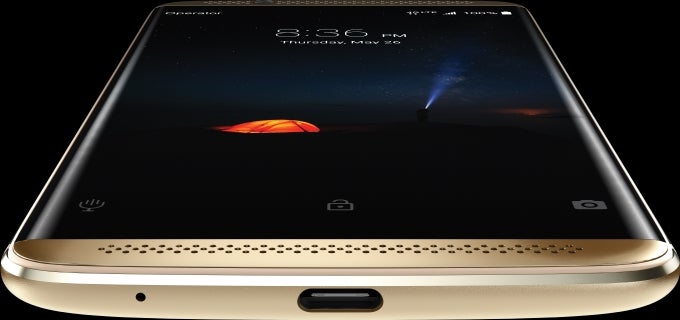 Chinese smartphone maker ZTE launched a sleek, U.S.-bound flagship phone – the AXON 7. The latest addition to the series, which features handsets like the AXON Mini (
review
) and AXON Pro (
review
) sees ZTE partner up with Designworks to execute an elaborate vision for its look and feel. The design studio, which collaborated with BMW, Mini, Rolls Royce, and other big names from various industries, helped ZTE keep the AXON 7
"pure and simple"
– made of aluminum, its body is devoid of sharp edges, thin, and ergonomic.
The phone has its fingerprint sensor positioned on the back because ZTE and Designworks found that users risk dropping their phones when logging in with their thumbs, and added haptic feedback to the recess around the sensor. Moreover, the elegant handset boasts a dual speaker layout that's been accented upon with symmetrical grills on the phone's top and bottom sides. The package is finished off with jewel-like colors – 'Ion Gold' and 'Quartz Gray' – which have been inspired by handmade watches.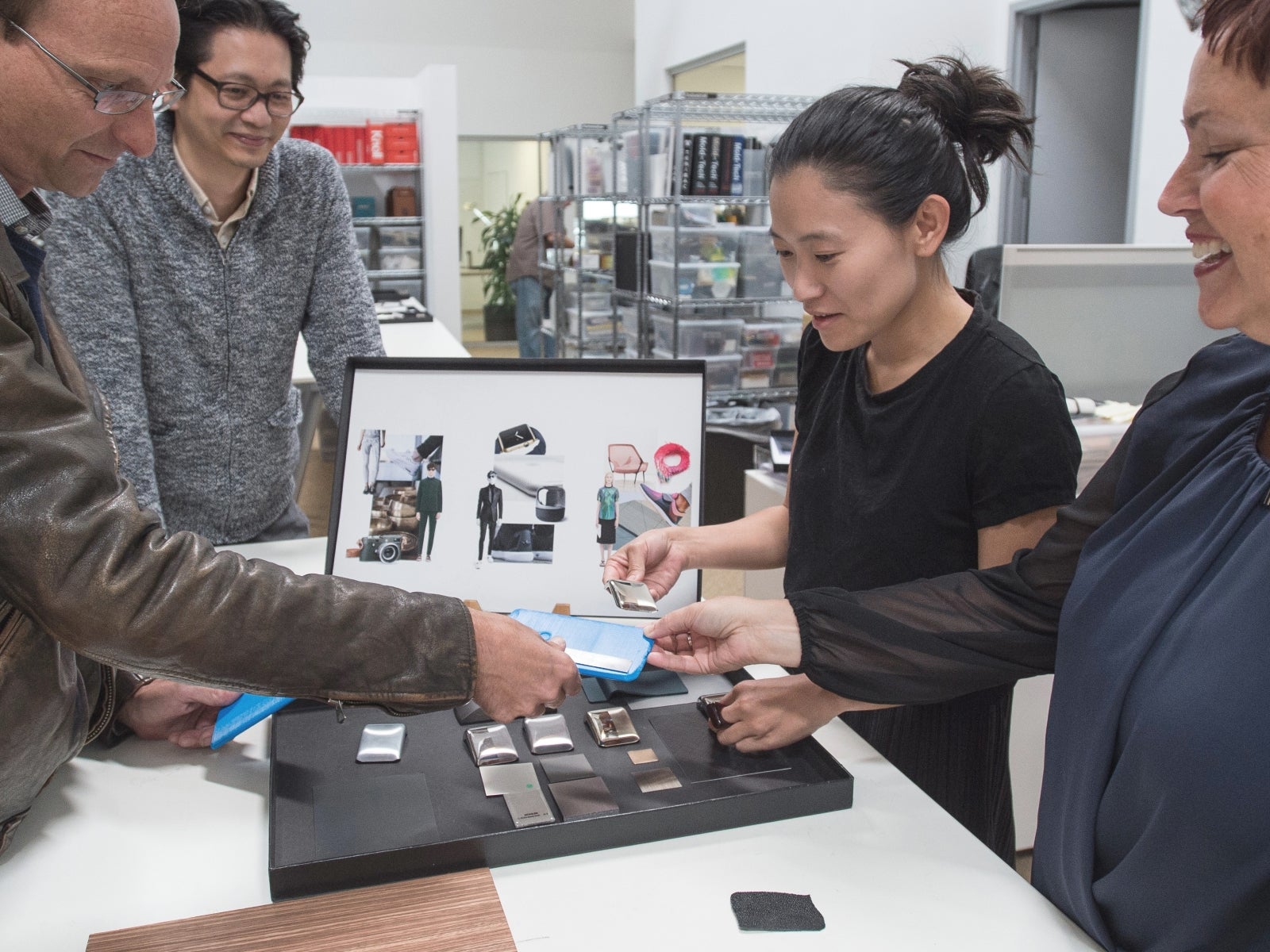 ZTE and Designworks worked on a standout look for the AXON 7.
Being ZTE's new flagship device, the AXON 7 is spec'd out beyond compromise. Featuring a 5.5-inch, Quad-HD AMOLED screen, the Android 6.0.1-running device is powered by Qualcomm's premium-tier Snapdragon 820 chip, paired with either 4GB RAM and 64GB of storage, or a whopping 6GB of RAM and 128GB of memory. The smartphone is equipped with an USB 3.0 Type-C port for fast data transfer and convenient plugging in and out. It is also among the first devices to support 'Daydream', Google's mobile virtual reality engine.

Moving to the camera setup, a 20MP main camera with a Samsung ISOCELL sensor and an 8MP front cam will face your photography needs.The rear camera comes with a plethora of extras, including OIS+, EIS+, PDAF, a wide F/1.8 aperture, and a dual-LED flash. It can also record 30FPS videos in up to 4K resolution, along with 720p resolution/240FPS slow motion reels. The house is ran by a 3140mAh battery, and those dual speakers should be put to good use by the dedicated 24-bit/96KHz DAC and stereo amplifier. There's also voice recognition tech by Nuance on-board to round things off.
Looking svelte and spec'd up to the brim, the AXON 7 carries the ambition to become a breakthrough ZTE product for America. Headed to stores with an aggressive sub-$500 price tag, the phone will be sold with a 2-year limited warranty (serviced locally in the U.S., complete with call center support) and Axon Passport Program, a premium protection plan for owners. ZTE says the phone will be available in its ZTE America web store, as well as Amazon, Best Buy, B&H, eBay, and Newegg. At launch, the AXON 7 will be compatible with AT&T and T-Mobile's networks, while Sprint and Verizon support is
possibly
coming later in the year.
ALSO READ
Recommended Stories