New British Invasion: BBC Radio's iPlayer Radio app now available in the U.S. for iOS and Android
2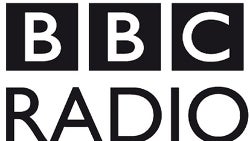 Many news junkies in the U.S. prefer to listen to the news of the world (and the U.S.) from a source that they say is not spoiled by the political leanings of U.S. networks. The source of this neutral news? The BBC. The latter's iPlayer Radio app offers both iOS and Android users the opportunity to listen to all six of the BBC's radio feeds, plus the World Service. Users can also listen to older content offline, along with some BBC podcasts.
The app comes with a schedule that allows users to see what is playing on the six feeds during the week ahead. And while much of the news is related to topics that are relevant to those in England such as soccer scores and analysis, tea and the Royal Family, there is plenty of conversation regarding the U.S. election and other stateside news stories. It is interesting to hear what people in other countries. think about Clinton vs. Trump.
The app was originally released for iOS in 2012, and for Android the following year. But at the time, it was available for U.K. listeners only. Starting today, the apps are offered for the first time to U.S. listeners. It is a free download from both the App Store and Google Play Store. Just go to the sourcelink and click on the appropriate link. It's jolly good listening.
source: BBC Radio iPlayer app (
iOS
|
Android
)