New Android 4.4 images show the KitKat easter egg, UI tweaks, and more
46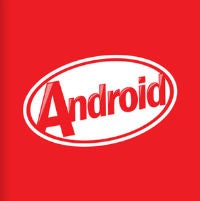 There seem to be multiple builds of Android 4.4 KitKat floating around the interwebs. Some leaks we see have UI changes that others don't, so it's making it even harder to tell what is real and what may not be. This newest batch of alleged Android 4.4 screenshots don't show the changes to the lockscreen or the app tray that we have seen before, but do show what looks like the KitKat easter egg.
We've been waiting for this one, because we know that if we were to get our hands on a leak of Android 4.4, the first thing we'd do would be to tap away on the version number in the Settings menu to see the new KitKat easter egg. The easter egg itself is the word Android stylized to look like the KitKat logo, and long-pressing from there will get you to a moving mosaic history of the Android nicknames from Cupcake all the way to KitKat. Amusingly, there is also one lone slice of Key Lime Pie in the shot in reference to the internal codename for Android 4.4 when Google was working towards
securing the KitKat name
.
The other screenshots show various items from around the system with tweaks here and there. The app logos for Google Search and Google Settings are now round (although the app tray doesn't have the
different background
we saw in other leaks.) The typography in the clock app has been changed to get rid of the bold face and make the digits slimmer. The downloads area has been redesigned. The settings menu now has options for Cloud Printing and
Tap to Pay
as we've seen before. Lastly, it looks like QuickOffice may be built into the system.
The screenshots were taken on a Nexus 7, which accounts for the app configuration in the app tray.