Netflix certifies its first phone for HDR and Dolby Vision streaming... yep, it's the LG G6
28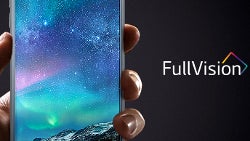 Oh, Gods of HDR streaming, you have finally blessed a phone with the Netflix stamp of approval, and for the first time in history we will be able to watch all those new or existing "wide color" shows shot in the flashy DCI-P3 gamut as their creators intended on the go with the smartphone in our pocket. Said phone in question is none other than the LG G6, of course, just as
Netflix promised back in March
. For now, it is the first and only handset listed in the Netflix Android phone compatibility list as one that can show HDR and Dolby Vision movies and TV shows in their full bloom.
That's right, Streaming Netflix in HDR and Dolby Vision on your phone is "
coming soon, and requires Netflix app version 5.0 for Android
." Those of you with an LG G6, don't pop the champagne just yet, as Netflix says that "
the updated app is not yet available
," but, considering that just a month or so ago, the service told us that there are
no phones certified for HDR streaming
, it's a big progress.
Both the
Galaxy S8
and LG G6 are HDR10-capable, tagged with "Mobile HDR Premium" and "Dolby Vision" displays, respectively, so hopefully the S8 and
S8+
will get certified by Netflix, too, along with more coming down the pipe, like Sony's
Xperia XZ Premium
, which actually has a 4K display, and is HDR-compliant as well. There are just about 20 HDR or Dolby Vision shows you can currently stream on Netflix, but with this pilot LG G6 certification, it's clear that our phones will soon become one more device where we will be able to enjoy the upcoming "wide color" revolution, and, given that more and more people are watching video on their handsets, one can only be happy about that.