NVIDIA's Tegra 4 rumored to have up to 64 GPU cores with Kepler architecture
45
It doesn't seem that long ago when the Qualcomm Snapdragon 1GHz processor seemed so new and fast. The dual-core period seemed to go by in a heartbeat and now smartphones are being delivered with a quad-core processor under the hood. NVIDIA's Tegra 3 is
driving the international version of the HTC One X
, for example and by the end of the year, the quad-core
Tegra 4 will be shipped by the manufacturer
. There are already rumored specs for the chip which is expected to be produced with the same 28nm manufacturing process used on the dual-core Qualcomm S4. The latter is what you will find in AT&T's variant of the HTC One X when it is launched. In comparison, the Tegra 3 uses a 40nm manufacturing process.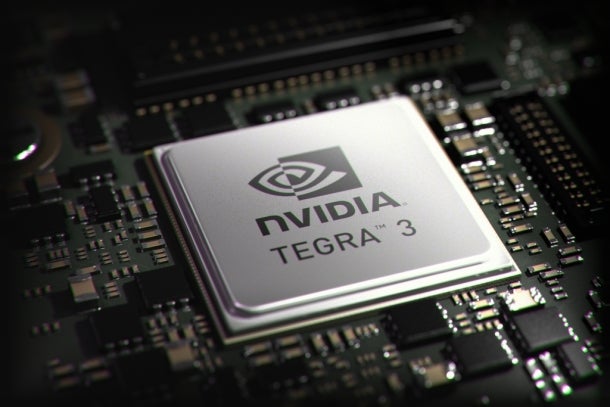 The quad-core Tegra 3
Another rumor is that the GPU inside the Tegra 4 will be a change from the ancient (by tech standards)
8 year old technology
that the Tegra 3's GPU is based on. Speculation is that
NVIDIA's new Kepler GPU architecture
will be included in the Tegra 4. This architecture is currently found in desktop video cards and in the GPU on notebook computers. While this is still just speculation, if Kepler makes it into smartphones via the Tegra 4, it will allow the latter
to carry 32 to 64 GPGPU-compliant Kepler cores
inside.
Kepler architecture offers improved performance including
better power consumption
. And according to
Android Authority
, the competition in the form of ARM's Mali-T600 and Imagination Technologies' PowerVR SGX54x is no match for Kepler.
The NVIDIA Tegra 4 is also expected to feature a Icera baseband modem. While we should see the Tegra 4 in consumer products by the end of this year, it won't be widely available in the consumer tech market until Q1 of 2013.
source:
VRZone
via
AndroidAuthority