Mystery caller survey shows U.K. carrier reps are mostly knowledgeable about Windows Phone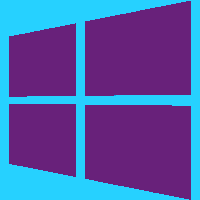 A mystery caller survey was done in the U.K. with a call made to each of the five top carriers in the region. The caller pretended to be interested in a Windows Phone handset with a budget not higher than $31 per month. Out of the five carriers called, three were given a 4/5 for knowledge about the platform. One rep was given a 2/5 and another scored a perfect 5/5. The latter rep happens to own the
Nokia Lumia 1020
and is a huge Windows Phone fan.
The most important aspect of the survey was the discovery that none of the reps tried to convince the mystery caller to buy an Android flavored phone, or an Apple iPhone. Back in 2011, a secret shopper went into Verizon, Sprint and AT&T stores in Boston, and the rep in each store
tried to dissuade her from buying a Windows Phone 7 handset
. A year later, mystery shoppers went into AT&T stores seeking the
Nokia Lumia 900
and were told that "
Windows Phone is alright, but it's no iPhone
." Keep in mind that the specs and features gap between Windows Phone and Android and Windows Phone and iOS were a lot wider back then than they are now.
"As Windows Phone grows in popularity, CSAs need to get used to selling it more. Part of the appeal is cheaper handsets and most of them found good deals.
After waiting a long time on hold, Kevin at EE was a little bit abrupt and not overly helpful. He gave some information without ever really delivering a top sales pitch.
The Virgin advisor also provided good information but ruined the call by making me an offer and then withdrawing it after she realised I wasn't an existing customer.
Elliott at Vodafone was more consistent but a poor phone line and some gaps in his knowledge lowered his score.
O2's Leah was great but she kept repeating herself – especially the word 'tiles' – and that made the call overly long and cost her the victory.
The win deservedly went to Sarah at Three for providing the most information and giving the best sales pitch, even if she did try to get me to spend over budget."-Mobile News
source:
MobileNews
via
WMPoweruser