Another reporter finds anti-Windows Phone 7 bias at carriers' retail locations
82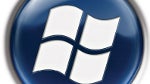 As we
reported
last weekend, a "
Secret Shopper
" known only by PC Magazine went to stores offering products from the nation's top four carriers. Her mission was to ask for a
Windows Phone 7
handset and see what the sales staff would do. It was unanimous as at each location, the sales rep attempted to switch the shopper from the Windows Phone 7 handset into an Android model. In some stores, the area of the floor containing phones loaded with Microsoft's mobile OS was
unkempt
and missing demo models. Some of the reps confessed to knowing very little about Windows Phone 7, but was more familiar with Android or iOS models.
To see if the results would be repeated, Boston Herald reporter Jessica Van Sack attempted the same scenario at a
Verizon
,
Sprint
and
AT&T
store in downtown Boston and had the same experience as PC Mag's "Secret Shopper". At each store she went in to, she was
dissuaded
from purchasing a phone with Windows Phone 7 and was steered toward an Android model or the Apple iPhone. Meanwhile, the reps would comment that the Microsoft created OS is just not ready in terms of
productivity
. Some answered that they really did not know too much about Windows Phone 7 handsets.
The crew at Redmond cannot be terribly pleased with the results of these surveys. A spokesman said that there are many reasons to buy a phone loaded with Windows Phone 7 and that Microsoft keeps adding more
reasons
to keep current users happy and to
convince
future customers to go with a phone loaded with Microsoft's software. But a look at Van Sack's experience does not bode well for Microsoft. At Sprint, she went into the store seeking a Windows Phone 7 handset and the rep showed her the Android powered HTC EVO 4G. At Verizon, the rep told the author that he was a fan of the Apple iPhone and that his colleague used an Android handset. Neither one had ever used a Windows Phone 7 model.
With the millions of dollars that Microsoft spent on commercials touting phones loaded with its mobile software as a "phone to
save us
from our phones", it could be that most smartphone users do not want to be saved from their handset.
source:
BostonHerald
via
WPCentral
Recommended Stories