Mutual Fund manager pushes for sale of U.S. Cellular
6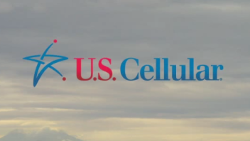 Mutual Fund manager Mario Gabelli has had stock of U.S. Cellular in his portfolios since 2005, and currently owns 4.2 million shares. He also owns 10% of Telephone & Data Systems, a separately listed company that owns 73% of U.S. Cellular shares. The fifth largest U.S. carrier has seen its value drop 18% over the last 12-months, and closed Friday at $37.56 a share. However, a report that Gabelli issued last month suggests that the company is worth as much as $71 per share if its true valuation can be unlocked. The fund manager says that there is a 50% chance of that happening in the medium term.
Trying to get U.S. Cellular management to take actions that would lead to a hike in the stock price, Gabelli took the carrier's Chairman, LeRoy Carlson Jr., to meet with several hedge funds in an effort to convince Carlson to sell the company. The Chairman, a member of the family that founded U.S. Cellular, reportedly is not interested in selling. The regional carrier serves 5 million subscribers in markets like Milwaukee, Oklahoma City and Tulsa.
Back in late 2007, Verizon offered $100 a share for Telephone and Data Systems, the aforementioned company holding that large stake in U.S. Cellular. TDS turned down Big Red and the shares closed Friday at $26.31.
At this point, it doesn't appear that the family controlled U.S. Cellular will be purchased.
More likely is the rumored transaction that has T-Mobile and Sprint combining
in order to give Verizon and AT&T more competition in the industry. A merger between T-Mobile and Sprint has been rumored every few months with analysts usually expecting the FCC and FTC to reject such a deal. However, the regulatory climate has seemingly improved enough that a combination of the third and fourth largest U.S. carriers might be viewed as a positive for U.S. consumers.
source:
NYPost