UBS: Sprint and T-Mobile merger is likely
22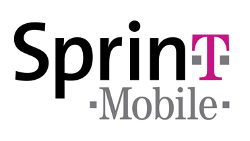 According to UBS Analyst John Hodulik, the FCC auction of 600MHz spectrum that has been ongoing for what feels like eons, is preventing wireless executives from sitting down to discuss possible merger transactions. Once the auction is concluded in the upcoming weeks, Hodulik believes that T-Mobile and Sprint will sit down to hammer out a merger agreement.
A Sprint-T-Mobile merger has been rumored before
, but with regulators like the FCC and the FTC not ready at the time to sign off on such a deal, there have been some changes that improve the odds of getting such a transaction approved.
With T-Mobile now growing rapidly thanks to the use of heavy marketing and promotional deals, this might be the best time to combine it with Sprint in an effort to take on Verizon and AT&T. A deal would also give T-Mobile access to Sprint's large inventory of high frequency spectrum. This could dovetail nicely with T-Mobile's use of low frequency 700MHz airwaves. In addition, the current administration is into deregulation which means that the FCC and FTC might look at a merger quite differently.
T-Mobile's popularity and improving financial position means that the carrier isn't as desperate to make a deal like it once was. And if it does get involved in a merger, it could find itself being bought by some of the wireless content providers like Dish Network and Comcast that have made their intentions to enter the business crystal clear.
UBS' Hodulik says that between T-Mobile and Sprint, it is the former that is in the better position to receive a merger proposal because of its strong financials and "strategic" value. Still, the analyst believes that a T-Mobile-Sprint combination is the most likely scenario once the FCC auction concludes and wireless executives get back to business.
"We continue to believe a Sprint/T-Mo announcement is likely given the benefits of moving from four wireless players to three and the significant synergies it would create. In addition, we believe the timing is appropriate: (Sprint's parent) SoftBank has already recovered its cost basis, turned the asset around operationally and financially, and moreover a deal would allow SoftBank to deconsolidate $30B+ in debt. SoftBank's Masayoshi Son has already laid the political groundwork, promising to invest and create jobs in the U.S. We also note that the company has focused on strategic value rather than valuation in past acquisitions; we believe a premium here would make sense given asset scarcity and also valuation support and synergies."-John Hodulik, analyst, UBS
source:
FierceWireless