Munster: it will cost Apple $500 million to buy Tidal
17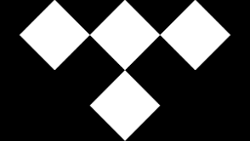 Last week, a report in the
Wall Street Journal
suggested that
Apple was in talks to purchase music streamer Tidal
. According to Piper Jaffray analyst Gene Munster, the acquisition of Tidal would cost Apple about $500 million. At that price, Jay Z would be getting back nearly nine times the $56 million that he paid for Tidal in 2015. The artist is considered an astute businessman, and this transaction would only boost that reputation.
Obviously, Apple is looking to add more artists to Apple Music's lineup, and Tidal can deliver some that are exclusive to the music streamer. The latter has 4.2 million subscribers compared to the 15 million that are signed up with Apple Music. Apple is chasing category leader Spotify,
which counts 30 million paid subscribers
(and another 70 million that use its ad-supported free tier).
Apple paid $3 billion for Beats Audio in 2014
, its largest acquisition ever. Along with Beats' successful headphones business, Apple picked up Beats Music, a streaming site that had only 111,000 subscribers at the time of the purchase. If Apple does buy Tidal, it would bring together two of the hip hop world's most successful entrepreneurs in Dr. Dre and Jay Z. The former represents West Coast Rap while the latter comes with East Coast sensibilities. The good doctor joined Apple as part of its purchase of Beats.
Currently, Apple Music offers new subscribers a three month free trial. Once that is completed, individuals are charged $9.99 a month ($4.99 for students), and $14.99 a month for families with up to six members. Tidal charges $20 a month for hi-fidelity streaming and $10 monthly for songs streamed in regular quality.
source:
Barron's