WSJ: Apple talking to Tidal about a possible acquisition
14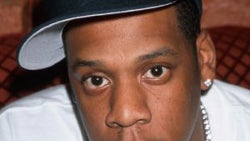 Looking to bolster Apple Music, Apple is said to be in talks with Jay Z's Tidal about a possible acquisition of the music streaming service. The talks continue to go on with no promise that they will result in a transaction, and Tidal executives deny that they have been talking to the tech titan. Jay Z purchased the service in March 2015 for $56 million.
Tidal has 4.2 million subscribers. There are two tiers of service; those who pay $20 a month get to hear music in hi-fidelity sound. For $10 a month, Tidal subscribers can hear songs in standard quality sound. Apple Music earlier this month announced that it has 15 million paying subscribers to its service, which is $9.99 a month for individuals, $4.99 for students, and $14.99 a month for families with up to six members.
Apple Music was created from Apple's largest acquisition ever. In May 2014, Apple paid $3 billion for Beats Audio picking up the company's successful headphones business and a little streaming music business called Beats Music. At the time of that transaction, Beats Music had only 111,000 users.
A deal combining Apple Music and Tidal would bring together two iconic names in hip hop, Beat's Dr. Dre and Tidal's Jay Z. The latter is the consummate businessman who could bring some fresh ideas to Apple. In addition, he has the connections to help Apple Music add more popular artists to its library.
There is no talk about what price Tidal might fetch from Apple. And as we pointed out, there is no guarantee that the talks will result in a deal.
source:
WSJ