Munster: 2% of Google's profits come from the Apple iPhone and Apple iPad
4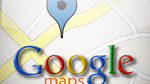 With
WWDC coming next week
, there is a chance that we will hear Apple announce that
its own mapping application will replace Google Maps on iOS
. According to Piper Jaffray analyst Gene Munster this action will not have any affect on Google's take from iOS. In fact, Munster calculates that
2% of Google's profits come from the Apple iPhone and Apple iPad
thanks to Google Search.
Even though Google Maps won't be the mapping application for iOS out of the box, Google said at a press briefing on Wdnesday that it
will still offer an iOS version of Google Maps as an app
. Those used to it will still be able to download it from the Apps Store. Apple users are pretty much creatures of habit, so you can probably expect many of them to opt for the Google Maps app. Munster expects such an app from Google to overtake its other free iOS apps like Search, Gmail, Google+ and Translate.
"We estimate Google will generate gross mobile revenue of ~$4.5 billion in 2012 with approximately $500 million coming from display and $4 billion from search. We believe iOS is likely to be the biggest or close to biggest portion of mobile search revenue. Assuming the iOS generates around 40% of total mobile search revenue ($1.6 billion) and Google keeps half after TAC, iOS would generate about 2% of Google's net revenue in 2012. We do not expect any material impact to these assumptions if Google Maps were to no longer be the default mapping application on iOS."-Piper Jaffray analyst Gene Munster
source:
Fortune
via
TUAW