Mr. Blurrycam shoots Sony Xperia Z1 mini next to BlackBerry Q10?
26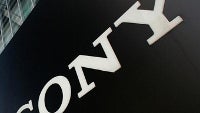 It was just last Sunday when we told you about a published report concerning a rumored mini version of one of the most anticipated phones yet to launch this year. We are talking about the
Sony Honami mini which might actually be titled the Sony Xperia Z1 mini
considering the
expected true name of the full-sized model
.
As you might recall, the exciting thing about the Sony Xperia Z1 mini is the flagship specs that Sony is supposedly leaving on the phone unlike most other mini models of flagship handsets. These bite-sized variants usually have more than just their stature cut. According to someone who supposedly has a great track record, the only changes from the full sized
Sony Xperia Z1
to the mini will be the smaller screen, lower resolution (from 5 inch 1080 x 1920 to 4.3 inch 720 x 1280), and a lower capacity battery (from 3050mAh to 2400mAh). The 20.7MP camera remains intact as does the 2GB of RAM and the 2.2GHz Qualcomm Snapdragon 800 under the hood.
Over at XDA developers forum, someone posted a blurry photo of what is alleged to be the Sony Xperia Z1 mini next to a
BlackBerry Q10
. The problem is that the photo's blurry look might have been done on purpose to disguise the fact that the phone on the right is not the Xperia Z1 mini. What we would like to believe is that with an overweight security guard breathing down his neck, the photographer didn't have time to focus before taking the shot. There are quite a few who see the phone on the right as being the
Sony Xperia Z
. But a quick look at the dimensions of both the Sony Xperia Z (139 x 71 x 7.9 mm) and the BlackBerry Q10 (119.6 x 66.8 x 10.35 mm) show that the Xperia Z is longer and wider than its 'Berry counterpart, which is not true in the picture. Unless the photo was doctored in some way, this could very well be the Sony Xperia Z1 mini. Or, for old time's sake, the Sony Honami mini.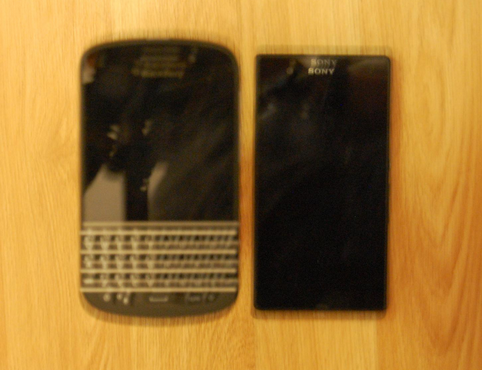 Is this the Sony Xperia Z1 mini at right, posing next to the BlackBerry Q10?
source:
XDAdevelopersforum