Motorola's own website outs the 32GB Motorola Moto X Developer Edition
20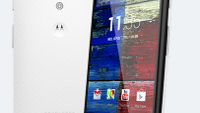 Motorola's own website has outed the coming Developer Edition of the
Motorola Moto X
. This is in addition to the expected
Google Play edition of the Moto X
, that is rumored to be
launching with the same exact software that any carrier version of the phone will contain
. In other words, if the speculation is true, none of the Motorola goodies will be removed from the Google Play version of the Moto X.
Turning back to the Developer Edition of the Motorola Moto X, we don't expect to see any of the Motorola goodies removed from this phone either. This model is expected to be released with 32GB of native storage and the phone appears to have a black front, white back, and silver accents. The back cover says Developer Edition so that your friends will be able to see exactly what you bought and realize that they should be jealous.
The picture on Motorola's website also mentions that the device will have an unlockable bootloader, which is what you are buying this phone for in the first place. This links to a warning further down on the site that cautions you that if you do unlock the bootloader on the phone, all warranties will be
void
and the act might cause serious damage to your phone. The manufacturer urges you to know what you are doing before unlocking the handset. Which reminds us that no pricing was revealed. Based on other similar models, you should expect a price over $600 for the Motorola Moto X Developer Edition.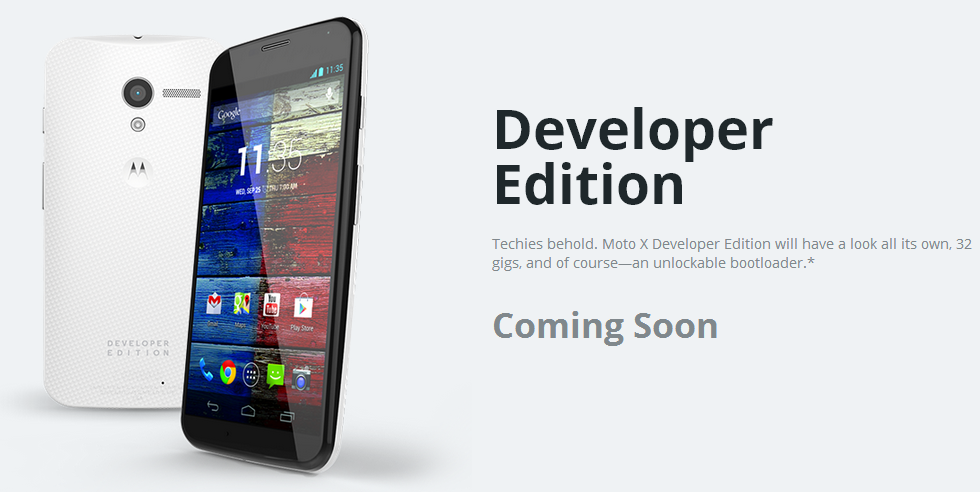 The Motorola Moto X Developer Edition is coming soon
source:
Motorola