Yes, there will be a Motorola Moto X Google Play Edition
17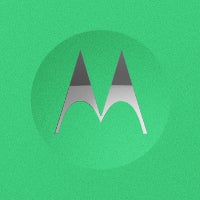 Even though the
just-unveiled Motorola Moto X
is going to feature a near-stock Android experience, we know that's never going to be enough for the purists out there who just won't settle for anything less than pure Google. That is why we guess so many of you will be happy to learn that there's going to be a Motorola Moto X Google Play Edition.
Details are pretty scarce at the moment, but the information is confirmed that Google is interested in partnering with Motorola in producing a perfectly clean Moto X, powered by an untouched version of the Android OS. Unfortunately, we don't know when this device is going to become available, which isn't really a shocker, considering that we still don't know when the regular Moto X itself is going to launch, though chances are this is going to happen sometime near the end of the month.
As you probably know, the regular Moto X will be offered by all major US carriers plus US Cellular, which is quite the exposure, and we can guess that for most people out there, the almost stock nature of the software on board will be good enough. It'd actually be a bit weird for this phone to be followed by a Google Play Edition, having in mind how similar the two handsets are going to be software-wise, but nevertheless, there are some other pros to buying a phone from the Google Play Store, and probably the biggest one is immediate software updates. While the carrier versions of the Moto X won't differ from the GP edition that much in terms of software, updates issued by Google will have to go through the carrier verification process, which may cause significant delays until they finally reach the handsets of end-users. Of course, with a Moto X Google Play Edition, this will never be bothering you, as all Android updates will be pushed to your device as soon as they are ready for distribution.