Motorola skips Apple iPhone 5, compares Motorola DROID RAZR MAXX HD to Apple iPhone 4S
42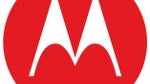 What was going through the mind of those in charge of Motorola's marketing department when they posted a rather funny ad on the OEM's Facebook site. The ad shows a
Motorola DROID RAZR MAXX HD
, the handset with the
32 hours of talk time
, connected by jumper cables to an Apple iPhone with the obvious message that the battery on the iPhone pales in comparison to the 3300mAh cell on the Motorola unit, and dies before the DROID RAZR MAXX HD battery flatlines.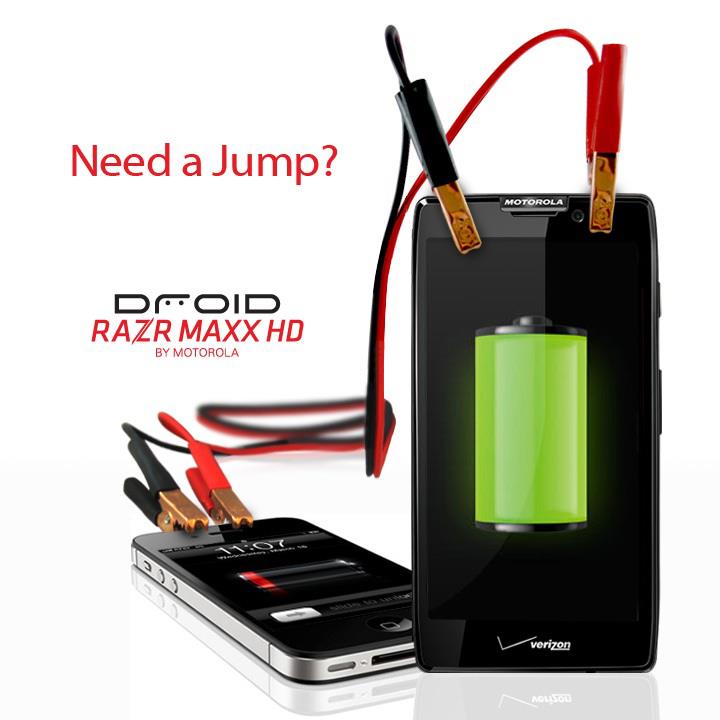 Why isn't the Apple iPhone 5 used in this ad?
The only question we have, is why did Motorola put the jumper cables on an
Apple iPhone 4S
instead of the newer
Apple iPhone 5
. You can tell that it is not the newer model in the ad because of the
older 30 pin
connector seen on the bottom of the phone, instead of the newer lightening connector. Also, the Apple iPhone 5 has the earphone jack on the bottom, which is missing from the phone used in the Facebook spot.
The truth is, the Apple iPhone 4S isn't necessarily the easier phone for the Motorola DROID RAZR MAXX HD to compete with. Even though it has a smaller 1432 mAh cell than the 1440 battery in the Apple iPhone 5, the latter's LTE connectivity could give the older iPhone a slightly longer average talk time than the newer model.
Motorola certainly wasn't trying to fudge the ad by using the Apple iPhone 4S instead of the Apple iPhone 5. After all, the 32 hours talk time on the Motorola DROID RAZR MAXX HD is longer than the talk time of the Apple iPhone 4S and Apple iPhone 5
added together
. All we can think is that maybe the iPhone 4S was the only model available at the time of the photo shoot. Or perhaps Motorola, like everyone else in the country, had to wait a few weeks for the phone to be delivered.
source:
Motorola
via
AndroidAuthority