Motorola gives in to user pressure, to unlock bootloader in "late 2011"
5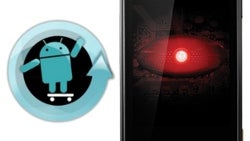 Just last week, Motorola asked itsusers what apps would they like to see in upcoming Moto devices andgot a unanimous answer – "unlock the bootloader!" Has thecompany heard the voice of nearly 35,000 voters? Judging by all yetunofficial information, it has.
Australian blog Ausdroid reached out toan unnamed source at Motorola, who said:
"We completely understand theoperator requirement for security to the end user, and as well, wantto support the developer communities desire to use these products asa development platform. It is our intention to enable theunlockable/relockable bootloader currently found on Motorola XOOMacross our portfolio of devices starting in late 2011, wherecarriers and operators will allow it."
But nothing rings true better than aconfirmation from a higher-ranking official. Moto's North AsianDirector of Communications, Will Moss, was contacted by theAustralian blog and he noted:
"I can confirm that the quote youhave is accurate, but I can't add anything at this time other thanthat further information will be released via MOTODEV(http://www.motorola.com/developer) as it becomes available."
So while the information by no meansofficial, it's as credible as it gets. Would you personally care tosee an unlocked bootloader allowing you to flash custom ROMs in Motogadgets? Sound off in the comments below.
Recommended Stories