Motorola PHOTON 4G sequel for Sprint this year?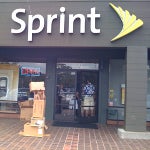 Last year, Sprint introduced the Motorola PHOTON 4G which became the
manufacturer's flagship model on Sprint
. According to a source for
PocketNow
, Sprint and Motorola will be trying to repeat the success with a sequel version of the phone. The handset is expected to be called the Motorola PHOTON Q 4G LTE which tells you that there will be support for the carrier's upcoming LTE pipeline.
diamond-cut corners
. While the original featured a dual-core Tegra 2 processor, the LTE at the end of the sequel's name precludes it from using the quad-core Tegra 3. Considering that a
benchmark test showed that Motorola could be looking to feature the Qualcomm Snapdragon S4 processor
in some of its new high-end handsets,
you could find the speedy S4 processor driving the Photon sequel
. There is no word on availability or pricing, but we would imagine that the kickstand would be back and that Android 4.0 would be installed.
source:
PocketNow