Motorola Moto G is the top selling smartphone in Brazil
19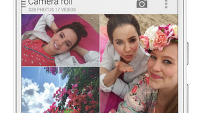 The
Motorola Moto G
might not be a specs giant, but in Brazil the phone has become a runaway hit for Motorola. The Moto G has become so popular in Brazil, that it has helped the manufacturer double its Brazilian market share to 18%. With that pop, Motorola surpassed LG to become the second largest smartphone manufacturer in the country. At the same time, red hot sales of the phone have played a part in the decline of Samsung's market share in Brazil to 43% from 51%, and it has become the top selling smartphone model in Brazil. The country is the fourth largest smartphone market in the world.
According to IDC, mid-range models like the Moto G (priced between $100 and $300) will account for the majority of growth in the industry over the next four years. Devices priced in the $300 to $400 range are expected to see a decline in sales as phones like the Moto G provide more bang for the buck. Flagship handsets are forecast to continue holding a solid 15% of the market.
Motorola's 118% rise in global smartphone shipments last year was helped a long way by the Motorola Moto G. It is the largest selling Motorola phone to date. In Brazil, the device is priced at the equivalent of $260 USD. But to put that in perspective, an
Apple iPhone 6
starts at $1080 in the country. With margins estimated at just 5% for the Moto G, Motorola's game plan is to profit from selling large volumes of the device.
source:
WSJ