Motorola DROID Bionic priced at $587 off-contract with possible August 26th launch?
33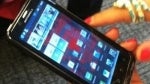 The Motorola DROID Bionic could be
within 2 weeks of being launched
according to a source for Android Central who expects to see the long awaited phone get released on August 26th, no matter
what Sanjay Jha has said
. As if to punctuate how close the eagerly awaited handset could be to being in your grasp, it seems that at least one Verizon location has already received its shipment of the phone. And the paperwork that the store received with the shipment shows that it booked in 2 units of the phone that have a retail value of $587 each. Now before you turn red and start shaking, that dollar amount is before any subsidy or rebate. We would imagine that Verizon will offer the Motorola DROID Bionic for a price of $249.99 with a 2 -year contract. Any higher could price the phone out of the market.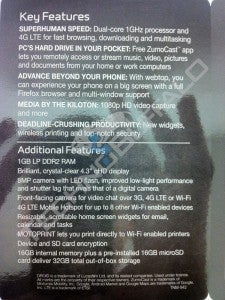 A leaked view of the Tips and Tricks manual for the Motorola DROID Bionic
That is not the only new Motorola DROID Bionic news today. A tipster for TechnoBuffalo was able to leak the Tips and Tricks manual for the phone and as a result, we can confirm that the device will have a laptop styled dock to connect to that offers a full Firefox browser-similar to what is available for the Motorola ATRIX 4G on AT&T. The DROID Bionic will have new widgets and will offer
wireless printing via Wi-Fi
which is being called MotoPrint. A bedside mode will allow you to use your phone as an alarm clock and there will be an HDMI-out slot with mirror mode so that your HD television can show what is on your DROID Bionic's display.
Need to access your home PC while on the road? Your Motorola DROID Bionic will be equipped with Zumocast which will let you
access and stream files remotely from your PC to your handset
. Most of the other specs revealed in the leaked manual have been pretty much confirmed before, like the 4.3 inch qHD display, an 8MP camera with LED flash that captures video at 1080p, a trio of microphones scattered throughout the device and the ability to be a mobile hotspot for as many as 8 devices.
Does all of this quicken your pulse and make you even more hungry for the Motorola DROID Bionic, or has the
picture of the Motorola DROID HD
that
we showed you
this morning changed your focus?
source:
TechnoBuffalo
via
AndroidCentral

Note that the unit cost of each Motorola DROID Bionic shows a price of $587