Motorola DROID BIONIC now free on contract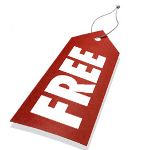 No phone captured everyone's attention at the 2011 CES like the Motorola DROID BIONIC
did. But Motorola soon decided that the phone as dressed up for CES with a 4.3 inch screen, dual-core Tegra 2 processor and LTE connectivity, could not be manufactured and
decided to pull the model
. Eventually, Motorola
replaced it with a device sporting the same name but different design
. As a result,
the Motorola DROID BIONIC took on an air of mystery
as everyone and their uncle tried to figure out just what the specs would be for this new flagship device.
sightings of the Motorola DROID BIONIC became like sightings of Big Foot
. Even
Motorola Mobility CEO Sanjay Jha weighed in about the launch of the phone
. Finally, on September 8th the device launched and almost immediately was hit by some bugs and laggy performance. To make matters worse,
about 40 days later Motorola introduced the Motorola DROID RAZR
and the days of the DROID BIONIC were done. The price of the handset started at $299.99 with a signed 2-year contract and started to drop. Now, with the price of both the Motorola DROID RAZR and Motorola DROID RAZR MAXX already starting on the slippery slope toward zero, the Motorola DROID BIONIC is already there. Verizon will
sell you
give you the handset for free as long as you lock into another 2-year tour with the carrier.
Obviously, Motorola is looking to clear up some room on its shelves for a new handset.
Motorola DROID RAZR HD
anyone?
source:
Verizon
via
DroidLife