Motorola DROID Bionic makes appearance in ads at Mets game
7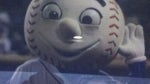 Those New York Mets fans among our loyal readers should know that they are not imagining things. Perhaps you thought that you have seen so much of the Motorola DROID Bionic lately that the image of the phone is
permanently seared into your eyes
. The truth here is that with a Verizon store at Field Level in Citi Field, there are pictures of the Motorola DROID Bionic all over the ballpark.
What you are seeing in the picture below is a sign on a wall at the stadium that promotes the
Verizon location at Citi Field, home to the Mets
. And what phone is pictured? Why, it's none other than the Motorola DROID Bionic, even though the phone has not yet officially been introduced. And who is staring back at us from the DROID Bionic's 4.3 inch qHD screen? It's the Big Apple's favorite baseball headed character, Mr. Met.
We wonder how many of the nearly 25,000 in attendance at the game spotted the ads and noticed that it was the Motorola DROID Bionic that was pictured. It is just another sign that we are
getting close to the launch
of the long awaited device. When it comes to the DROID Bionic, it's time for Verizon to "Play Ball!"
source:
AndroidCentral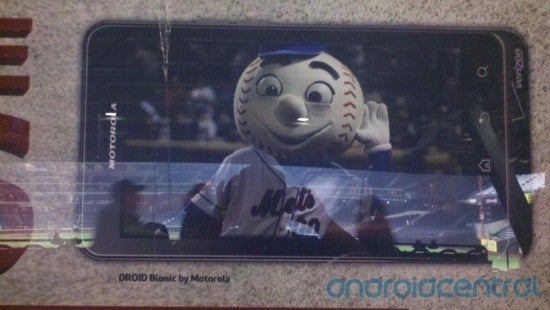 Mr. Met stars in a promotional ad for the Motorola DROID Bionic