Motorola hints that the DROID Bionic will be a new phone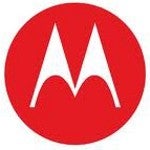 Motorola dropped some hints today that the upcoming DROID Bionic will be a
different model
than the phone that was originally given that name, the Motorola Etna. As the DROID Bionic, the Etna was widely promoted during CES as being Verizon's first dual-core handset and many of the carrier's customers had already penciled in the device as being their next smartphone.
Motorola has
updated
the device's fact sheet and now says that the Motorola DROID Bionic, expected to launch this summer, will focus on a
"improved form factor"
besides changes that have been made inside the model. The manufacturer has not come right out and admitted that the original DROID Bionic had suffered through a series of technical problems that led to the device being pulled. Instead, the public is simply being told that changes have been made to make the DROID Bionic a better customer experience. The original specs have been
removed
from the fact sheet site. The upgraded fact sheet reads, "Based on compelling feedback since the show, we are incorporating several enhancements to make this an even better consumer experience. This includes expanded features, functionality and an improved form factor." The words are similar to a
statement made by Motorola
to the Wall Street Journal last week.
As we
reported
, the model widely expected to become the Motorola DROID Bionic is a DROID X look-alike called the
Targa
. Like the now defunct Etna, both models have a qHD 4.3 inch screen, and a Tegra 2 processor under the hood. The Targa brings a jump to a
13MP
camera from the 8MP shooter that was on the Etna. The result is a slimmer unit getting the Motorola DROID Bionic name, with a hump for the improved camera sensor on the back.
Now that Motorola has hinted that the DROID Bionic is a completely different handset than the phone seen at CES, it would behoove them to start releasing the new specs as soon as possible because all those customers who had planned on upgrading to what they thought was the DROID Bionic are potential
free agents
who might start looking elsewhere for the dual-core 4G lovin' they were hoping to find. A phone like the
T-Mobile G2x
would certainly fit the bill.
source:
MotorolaMobility
via
electronista