More LG G3 accessories revealed, case available for order on Amazon
27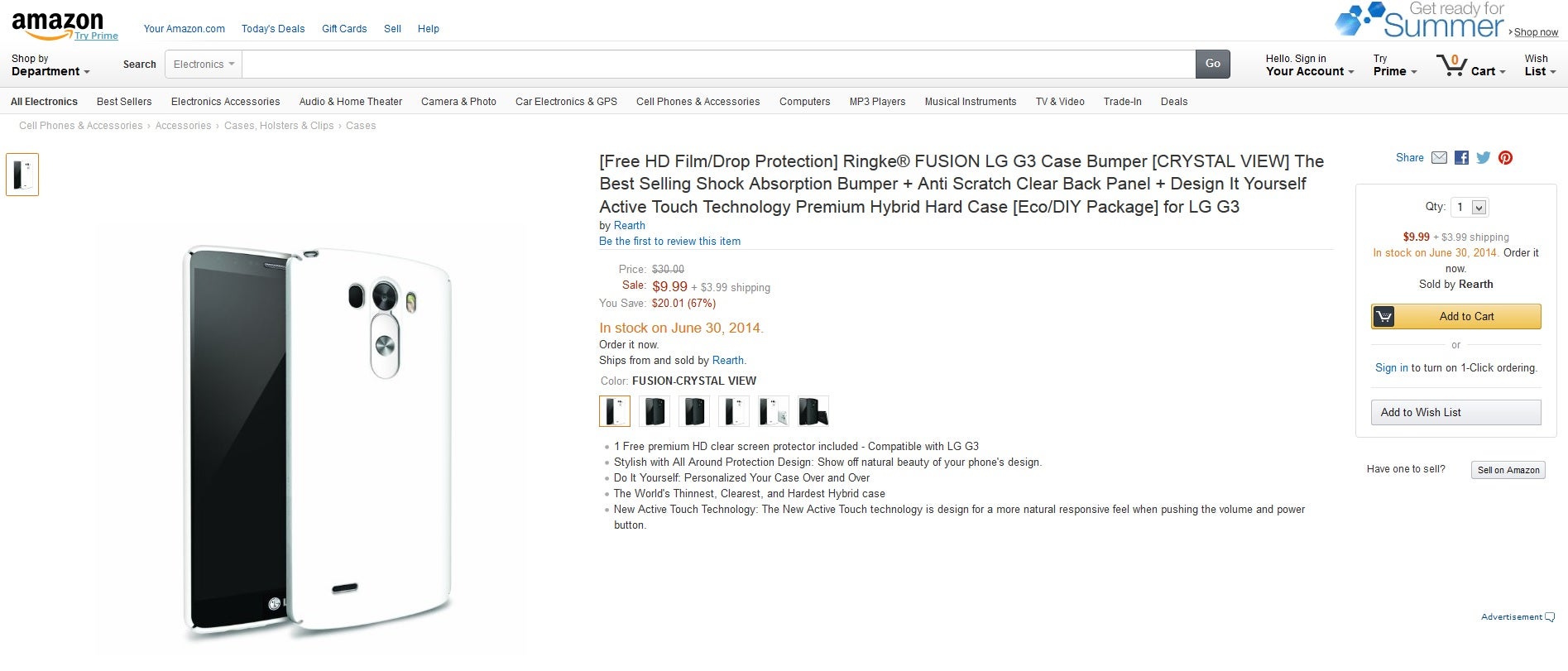 In light of the stellar success of the
Samsung Galaxy S5
, and the positive reception the
HTC One (M8)
, not to mention the excitement surrounding the
OnePlus One
, the
OPPO Find 7
, and
Sony Xperia Z2
, one would think 2014 is all said and done with cool devices to take a bow. There is one notable flagship left, and if it were not for the awesome feature set of its predecessor, we would not be all that excited about it, but we are, and that is the
LG G3
.
A couple years ago, it seemed like Samsung was leaving everyone in the dust. HTC was struggling as was everyone else it seems, including LG. Then HTC chimed in with the
HTC One (M7)
and folks fell for the build quality. Shortly thereafter, Samsung opted in with the stellar
Galaxy S4
. It would be months before we would feast our eyes on the
LG G2
which brought with it that little bit extra that the other flagships lacked.
At the time of
our review of the G2
, its spec sheet was second to none, and it can be argued that it was Samsung's and HTC's turn to play catch-up. Even today, the LG G2 has more in common with the current flagship line than it does with last year's brood. Now, we are eagerly awaiting for
LG's May 27th event
where we are expecting all eyes to fall upon the LG G3.
If the rumors turn out to be true, the competition will be playing catch-up. We have been seeing plenty of leaked images of the G3 as well as renderings for
cases
and we know LG is going to promote
some accessories
for its new flagship too. That has us excited for a very big announcement.
If you know the
LG G3
is going to be in your future, then you should know that you can pre-order a case for it right now. The Rignke FUSION bumper case has a thin profile and is clear to show off whatever color G3 you get. According to the page, it will be in stock on June 30th and is only $10 plus shipping. While we are tempted to correlate this case's in-stock date with an actual release date of the phone, we are holding back since the new G3 is sure to greet several markets and carriers at different times. These case renders look
just like some other images we have seen
already, but at least now we know which parts these images belong to.
Thanks for the tip Asaf!
source:
Amazon