Monsters from Asia: The giant, 6.44-inch ZTE Nubia X6
17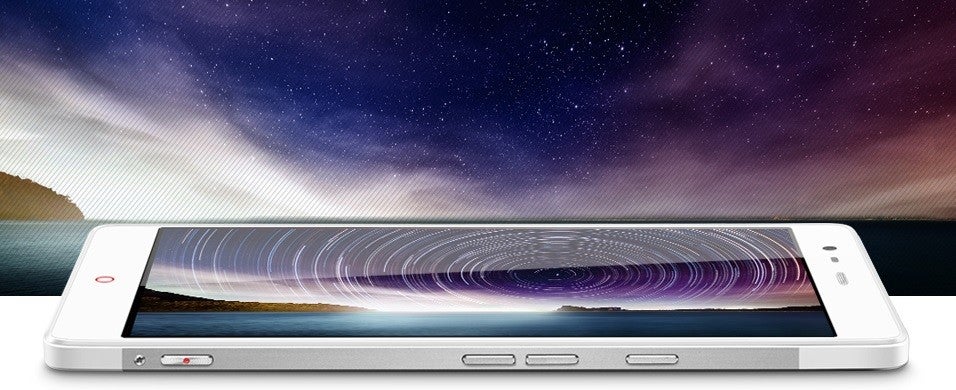 Another fortnight has gone by since
our last entry
to our trending, Monsters from Asia column, which means it's time for us to treat you to another amazing device from a faraway land.
Say hello to the monstrous, 6.44-inch
ZTE Nubia X6
. And yes, this is a phone, though you could probably get away with calling it a very small tablet with cellular connectivity (those are super-rare, mind you). Regardless,
this form factor has been on the rise
, especially in Asia where consumers are perfectly fine with such massive devices, and, in fact, are actively looking for them. But we won't try and justify the X6's dimensions of 179.5 x 89 x 7.9 mm -- the Android ecosystem is diverse enough, so if this phablet isn't to your taste, rest assured that you're not without options.
Anyhow, as some of you have come to expect, the handsets we choose to highlight are not just one-trick ponies -- they're complete packages. To that end, there's a lot more to the Nubia X6 than just its gargantuan, 1080 x 1920 pixel (342 pixels per inch) screen. Indeed, the device is powered by a potent, quad-core Qualcomm Snapdragon 801 chip (MSM8974-AB) and the healthy 2 gigs of LPDDR3 RAM, which will ensure that even the most demanding of apps and content are rendered without a hitch. In fact, there's an even more powerful configuration available with an even speedier bin of the Snapdragon 801 silicon (MSM8974-AC) and 3GB of RAM (with 128GB of microSD-expandable storage), though it's unknown when that one will start selling.
So, the X6 is big and powerful. But like previous ZTE Nubia devices, it's also a very capable device in terms of imaging. It's got an optically-stabilized (OIS), 13-megapixel rear shooter (Sony Exmor RS sensor) with 5-element lens with very wide, f/2.0 aperture and an LED flash. If that wasn't an impressive enough config, then wait until you hear that the front-facing BSI cam also has 13-megapixels (f/2.2 aperture) for some glorious selfies. Oh, and you'd also love the fact that the X6 packs a humongous, 4250 mAh cell that is sure to deliver a very respectable longevity. Lastly, there are two SIM slots, one with support for 3G, and another that can connect to a 4G LTE network. The only chink in the X6's armor appears to be its Android 4.3 Jelly Bean-based software, though the company is apparently already working on a nudge to KitKat. Either way, this little caveat did not hamper interest in the device,
or so would ZTE have us believe
.
The 32/64GB version of the X6 with 2GB of RAM costs the equivalent of $485/$565, while the 128GB model with 3GB of RAM and a quicker chip goes for $645. Definitely not cheap, though one could argue that you're getting a whole lot of phone for that dough.