Monsters from Asia: Lenovo's stylish Vibe X2 with its multi-layered, 7.3mm metal body
28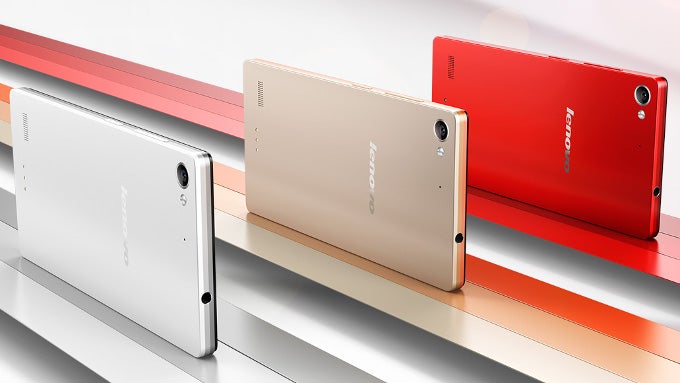 Lenovo chose IFA 2014 to showcase some of its hottest, most intriguing devices that have been cooking at its labs, giving us our first glimpse into giants like
the amazing Vibe Z2 Pro that we've already covered
. Today, however, it's about time we paid some attention to its
seemingly
less impressive brethren, the Vibe X2, which is actually far more unique.
The definitive highlight of the Lenovo Vibe X2 is its multi-layered design -- when looked from the side, the 7.3 mm-thick metal body looks as if several, differently-colored layers have been stacked on top of each other. But fancy looks weren't the only thing Lenovo had in mind when crafting the X2's chassis, as the company has promised to bring at least two proprietary snap-on layers that you can pile on top of the existing ones. Referred to as VIBE Xtension smart layers, so far we're told to expect one that will massively increase the battery's capacity (up to 75%, apparently) and another, which offers hi-fi JBL audio and a kickstand. Better yet, both of these will also provide protection for the core device.
Right about now you'll be probably wondering what's on the inside of these awesome-sounding layers. To start off, we've got a 5-inch, 1080 x 1920 resolution IPS display, good for the excellent 441 pixels per inch. Underneath the glass lies a true octa-core MediaTek MT6595m chipset, clocked at 2GHz and complemented by a quad-core PowerVR G6200 GPU and 2GB of RAM. While MediaTek's chips continue to lag behind what Qualcomm has on offer with its Snapdragon line, it is also true that this particular processor proved absolutely capable of carrying out all of its duties even under heavy loads. Moving on, we're looking at an unidentified, 13-megapixel Sony sensor (likely IMX214) with an LED flash at the rear, and a generous, 5-megapixel selfie up front. Powering all of this on the hardware level is an embedded, 2300 mAh juicer, with Android 4.4 KitKat doing its thing on the software side.
Lenovo is yet to put up the Vibe X2 for sale, but from what we were told at IFA 2014, we should all expect to see it bearing a price of $399. A special, India-exclusive version with two SIM slots is also expected to debut at some point before the end of the year. While this isn't your typical, dirt-cheap handset from a Chinese manufacturer, it's seems like the Vibe X2 certainly justifies its price tag. Any takers?