Monsters from Asia: the metal giant Lenovo Vibe Z2 Pro (K920)
61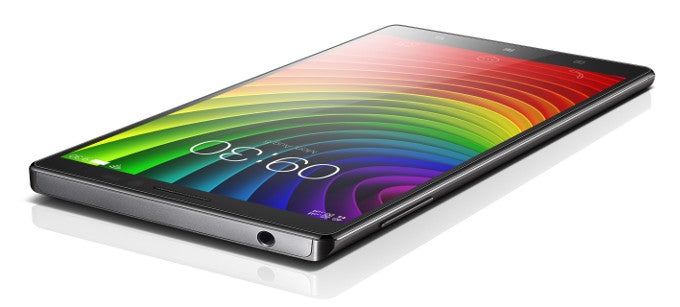 Ladies and gentlemen, another fortnight has passed, and that means only one thing: it's time to once again quit whatever we're doing, and highlight yet another crazy-impressive device designed and assembled in the distant East. Luckily, Lenovo saved us effort and time, for its newest Vibe Z2 Pro smartphone is likely one of the easiest and most deserving picks we've had in the 11 episodes of our
Monsters from Asia
column so far.
So what's so darn impressive about the Z2 Pro to warrant a special highlight? Well, just about everything. Starting from the fact that this monster of a phone sports a full-metal, extremely slim (7.7 mm) body, through it's massive, apparently super-bright, 6-inch Quad HD resolution display (1440 x 2560), and down to its monstrous, 4000 mAh battery, this really is one of the most insanely-spec'd devices out there.
There's more, of course. For example, the Z2 Pro makes use of a potent Qualcomm Snapdragon 801 processor with four Krait 400 cores and an Adreno 330 GPU, along with the generous 3GB of RAM. The latest Vibe series Lenovo smartphone is no wuss when it comes to imaging, either, for it packs an impressive-looking, 16-megapixel rear camera with, seriously, a boatload of features, including a wide array of shooting modes and manual controls, along with a 5-megapixel selfie snapper. Perhaps the only piece the phone is missing is a slot for a microSD card, so you're pretty much limited to the 32GB of internal storage. The fact that the device comes with support for two SIM cards (LTE/3G), however, makes up for that omission somewhat.
As for price and availability, we're unfortunately still in the dark, as these specifics aren't available from Lenovo yet. That said, we've come to know how Lenovo operates, so we'd expect a sizable discount when compared with rivals from Samsung, Sony, and so on, and also imagine that select European and Asian markets will get the opportunity to buy the phone, but not the US.
Thoughts?