Mirasol displays could greatly improve Android battery life by second half of 2012
42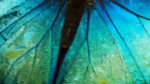 Check your Android device to see where all your battery life goes to and at the top of the list is usually the display. And while earlier on Tuesday, we reported about a
new lithium-ion electrode cell that could have 10 times the capacity as today's cells
carry, Qualcomm has decided to go the other route and improve the screen with the
Mirasol display
.
Qualcomm's interferometric modulator display creates various colors
by reflecting lights
. As Technology Review says, "
The Mirasol display makes color in the same way as the wings of iridescent butterflies or peacock feathers—by being an imperfect mirror that tunes the color of incoming light before reflecting it back to the viewer
." This is done by with small cavities called interferometric modulators, placed tens of microns across and a few hundred nanometers deep, underneath the glass of the display.
The power consumption would be
an amazing tenth or less than that used by a traditional LCD screen
. Qualcomm bought the rights to this technology when it purchased Iridigm Display Corporation in 2004. At CES this year, Qualcomm showed off Mirasol and announced that a 5-7 inch e-reader would be produced using the display. Qualcomm CEO Paul Jacobs didn't like the product and canned it. Instead, Qualcomm is focusing on the next version of its screen.
According to
Android and Me
, the next version of Mirasol
will support HD video
thanks to faster response times; the screen also has better color reproduction and a backlight for those times when there is not enough ambient light for the screen. Technology Review's Tom Simonite visited Qualcomm and says that a factory in Taiwan will start rolling out large amounts of Mirasol screens in the middle of next year.
We could see Android devices with Mirasol screens as soon as the second half of next year, and it might come down to having to give up a little sharpness in return for a much longer battery life. Would you be willing to do so?
source:
TechnologyReview
via
AndroidandMe