Ten-fold increase in battery life could be possible with new electrode technology
32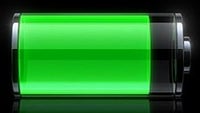 While the displays, processors, and all the bells and whistles our mobile devices come with have been getting noticeably better and better over time, the batteries that power our gadgets do not seem to be treated with the same attention. However, here comes a team of researchers from
Northwestern University
that breaks that rule and focuses on delivering a battery with performance we can only dream of at this time.
The folks have developed a lithium-ion electrode that should enable
traditional li-ion batteries
, the same type that the great majority of contemporary cell phones use,
to have ten times as much capacity as they do today
. Furthermore, a battery that uses the special electrode would still be five times as efficient even after 150 charging cycles, which is about a year of regular use.
So, where does the magic lies? In a nutshell, the electrodes of a modern lithium-ion battery are made out of graphene sheets. Silicon used for the same purpose may superior to graphene, yet its expanding and contracting during the charging process renders it practically useless. The guys came up with the idea of constructing a battery electrode composed of both silicon and graphene sheets in order to minimize the silicon's unwanted behavior. Besides, holes with diameter between 10 and 20 nanometers were drilled through the sheets of graphene, which allegedly can speed up the battery's charging time up to ten times.
Of course, do not expect finding this technology under your smartphone's back cover anytime soon as it has yet to be perfected. Besides, it is still not clear whether it will be cost-effective enough to be marketed. On the other hand, it is surely nice knowing that researchers are working hard on pushing the boundaries of batteries even further, and we sure hope that the battery life of a heavily-used smartphone will soon be measured in days, not hours.
Recommended Stories